What's Your Passion? Find Out Right Now!
It's happiness time!
I had a blast writing this feature for Health magazine's July/August 2012 issue about how to pinpoint your passion—by which I mean your non-work, deep in your soul, smile on your face in your free time, kind of passion.
The story features great advice from people I look up to who I was lucky enough to interview, including Martha Beck, my psychology crush Mihaly Csikszentmihalyi, Ph.D., positive psychology guru Christopher Peterson, Ph.D. and life coach Cheryl Richardson.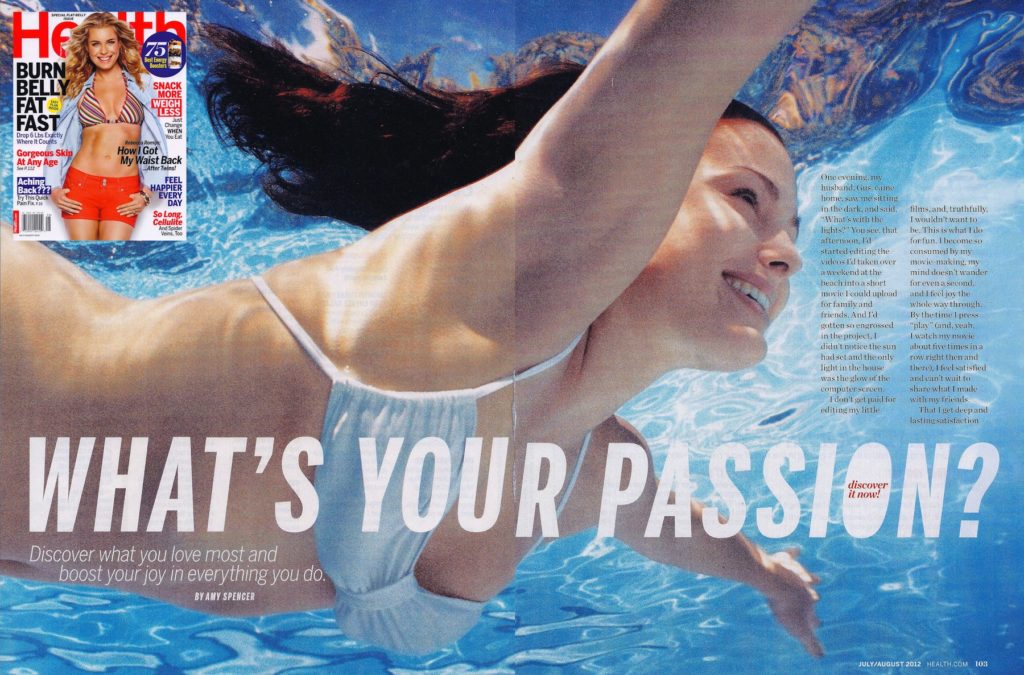 You can read the full story on How to Find Your Passion here on Health.com.
—Amy