Rebecca Romijn's Recipes for a Happy Life
Summer 2012
Grab a copy of the July/August Summer 2012 issue of Health magazine, and you'll see two of my latest features. First off, my cover chat with actress Rebecca Romijn, who shares her super fun collection of happy life tips.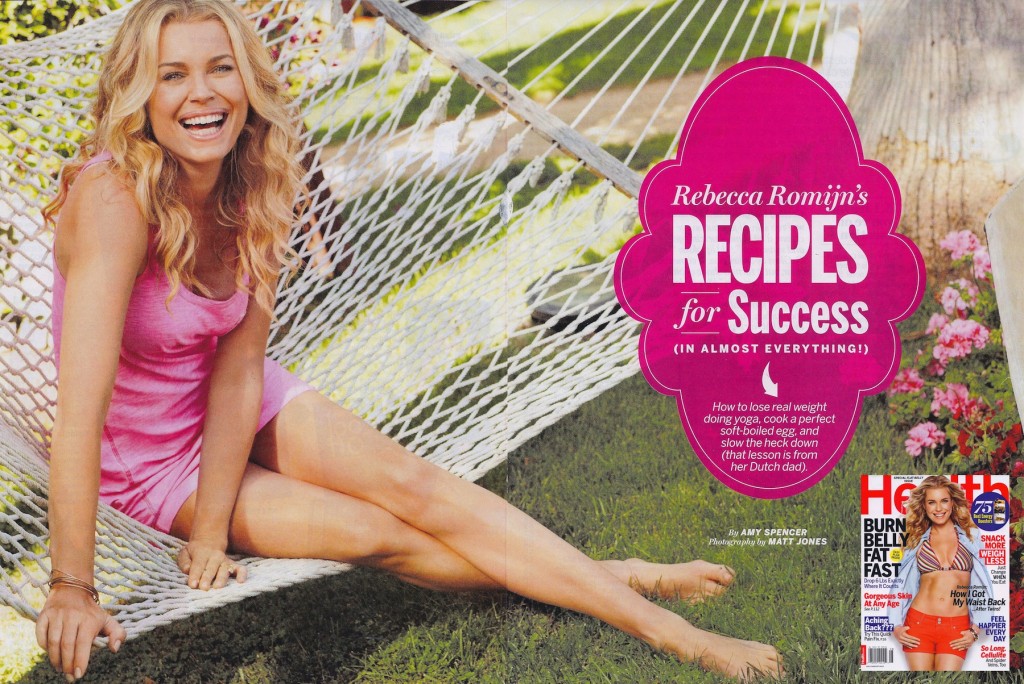 This is the third time I've interviewed Rebecca, and she continues to be one of my favorite people to chat with—she's so down to earth and funny and laid back, it doesn't even feel like work (shhh, don't tell my editors that!). She gave tips on everything from how to make the perfect soft-boiled egg (I tried it, it works), why riding a tandem bicycle is great for her relationship with husband Jerry O'Connell, how to make a cranberry fat flush, and how to make their couple signature summer drink, the "Coco Oco." Mmmm.
You can read all of her great life tips here in the full story on Health.com.
—Amy