My Tropical Health Secrets
Oh, Samoa, how I loved that trip.
After an amazing trip I took to the country of Samoa, I started thinking about how naturally healthy so much of their diet is (and Samoa gets the prize for being the first time I actually liked papaya, after getting to eat one I picked off of a tree). That turned into this fun story I wrote for the July 2012 issue of First for Women magazine, about all the health benefits that tropical vacation spots have to offer.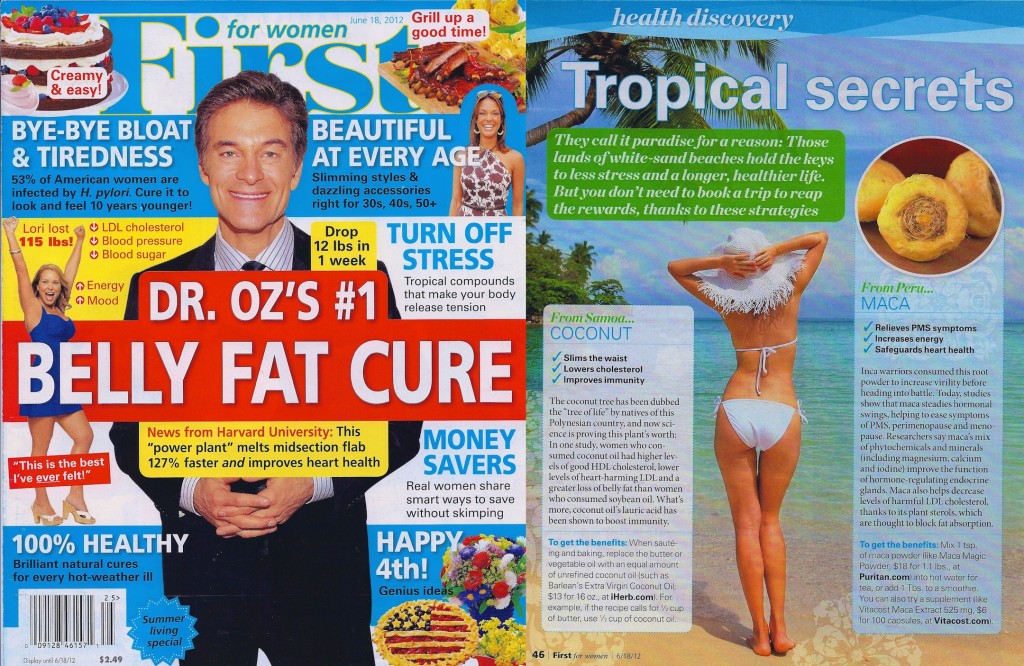 If we can't visit paradise, at least we can bring paradise to us…
—Amy