Olympians Who Live On the Coast
Living on the Coast
In honor of the summer Olympics (as usual, obsessed), I got to chat with five amazing Olympic athletes for the July/August issue of Coastal Living.
Man, talk about inspiring! It still makes me check myself when I'm feeling too lazy to get off the couch, let alone work out for 8 hours a day like they sometimes do.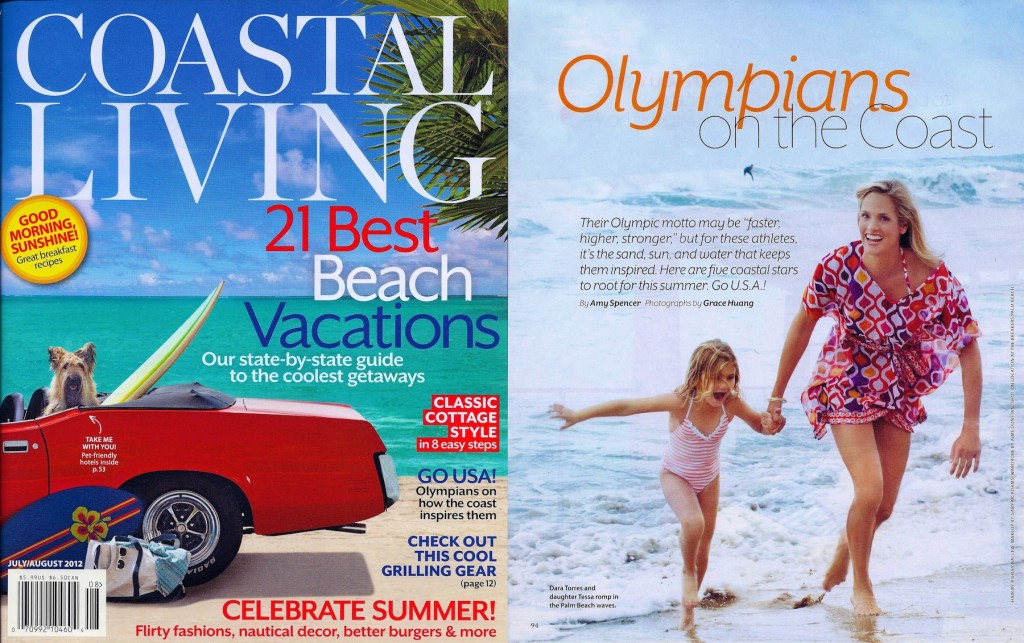 You can read my fun interviews with four of them—swimmer Dara Torres, beach volleyball star Kerri Walsh, and sailors Zach and Paige Railey—on the Coastal Living site.
—Amy