Tracy Anderson: Strong is the New Sexy
I'd heard of Tracy Anderson, of course. And I knew she had a loyal following, ranging from women friends of mine to celebrity clients like Lena Dunham and Julianne Hough, to her business partner in crime Gwyneth. And once I got to sit down with Tracy for the May 2015 issue of Health magazine, I finally get it.
No kidding that she has such devoted followers! And now that I've started doing her workouts myself, I count myself as one of them.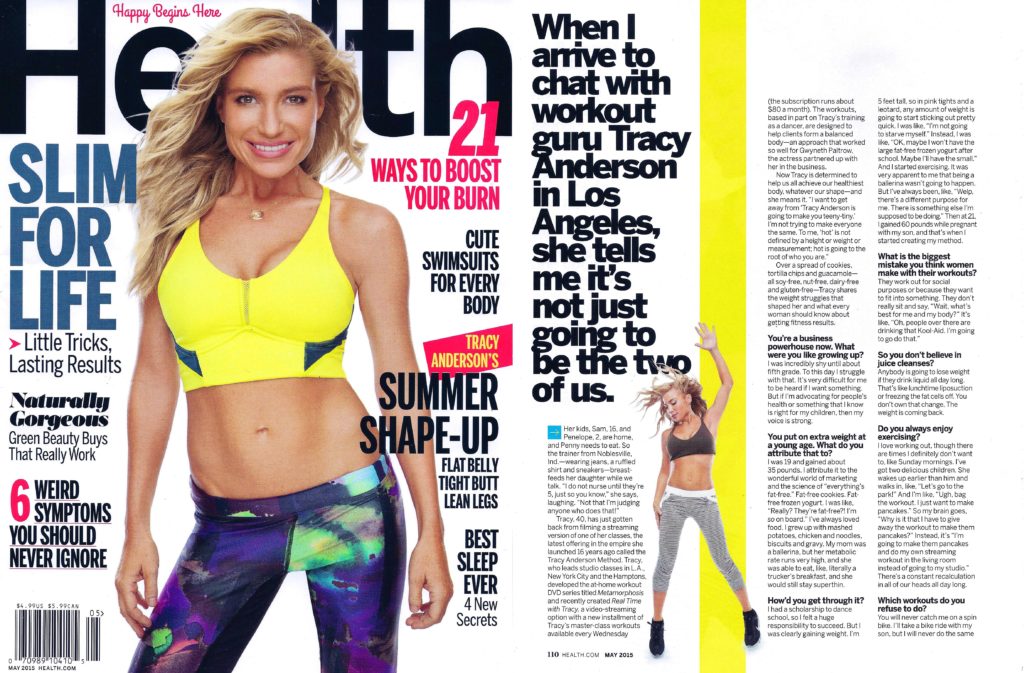 Granted, I still can't get through one of her workouts without resting (like, eleven times) but this being bathing suit season and all, I'm going to keep trying. Read my interview with Tracy Anderson on the Health site. And then get moving.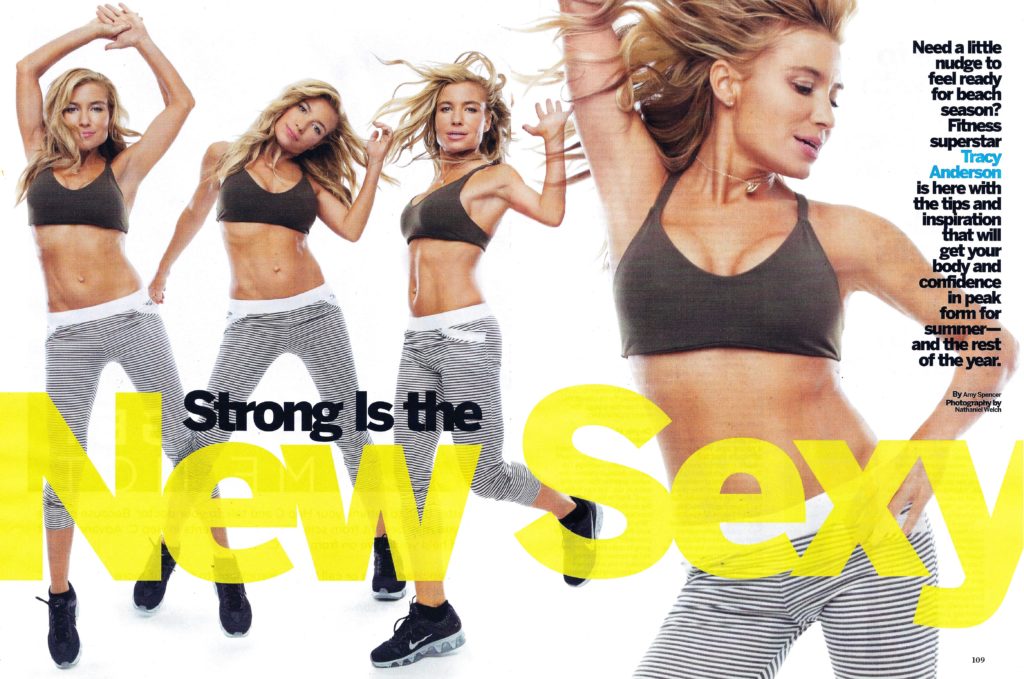 —Amy