To Live The Good Life: DO Talk to Strangers
Peel your eyes off your devices and what do you find?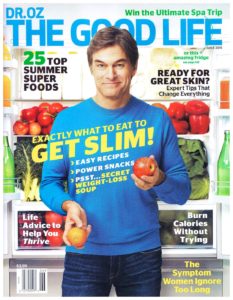 People—real, friendly, right in front of you—who can spark up your day and nourish your soul. Learn why experts want you to talk to strangers in my new piece for the Dr. Oz magazine The Good Life. 
My story, called "Start with Hello" isn't available online, but it is in the June 2015 issue of the magazine, which is on stands now. I'm really proud of the story, which  has actually inspired me to look up from my iPhone and talk to more strangers than I ever would—in the market, at the UPS store, at the coffee shop; standing beside me or working the counter. And the experts are right: it has made me happier.
Here's a small preview of the piece. If you like what you read, grab a copy! And while you're waiting in line to purchase it beside a few strangers, well, you know what to do…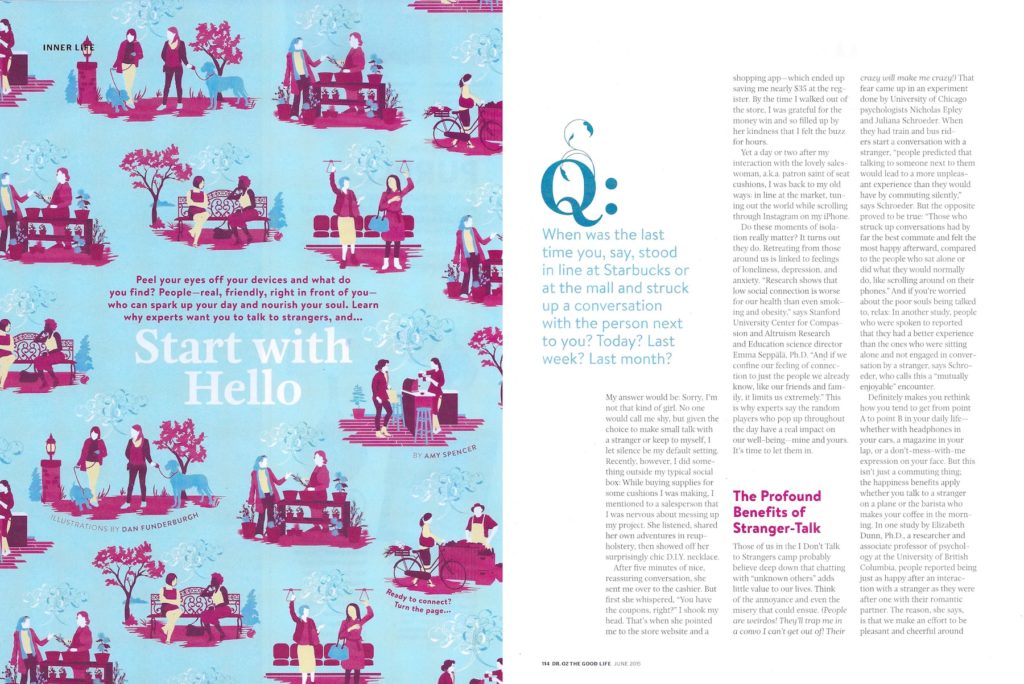 —Amy