Talking Weddings with Adorably Gorgeous Fashion Star Jamie Chung
I had a new kind of topic to delve into recently: weddings, for the New York Post ALEXA Weddings issue.
And I couldn't have been luckier with the first celebrity to grace its cover: Jamie Chung. Actress. Fashion maven (you must check out her site whatthechung.com, which will make you drool). Cool-ass woman. And fiancé for just a little bit longer, until she marries fellow actor Bryan Greenberg this fall. (I'm counting the days until their film It's Already Tomorrow in Hong Kong is released.)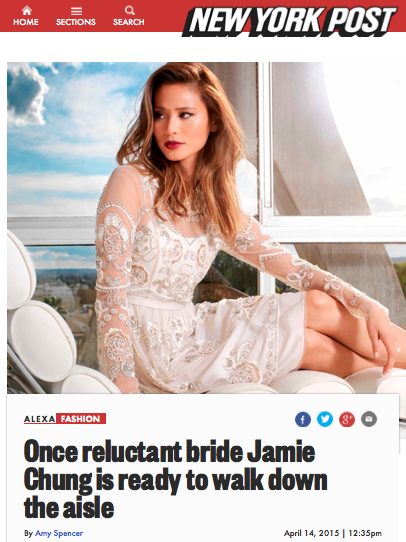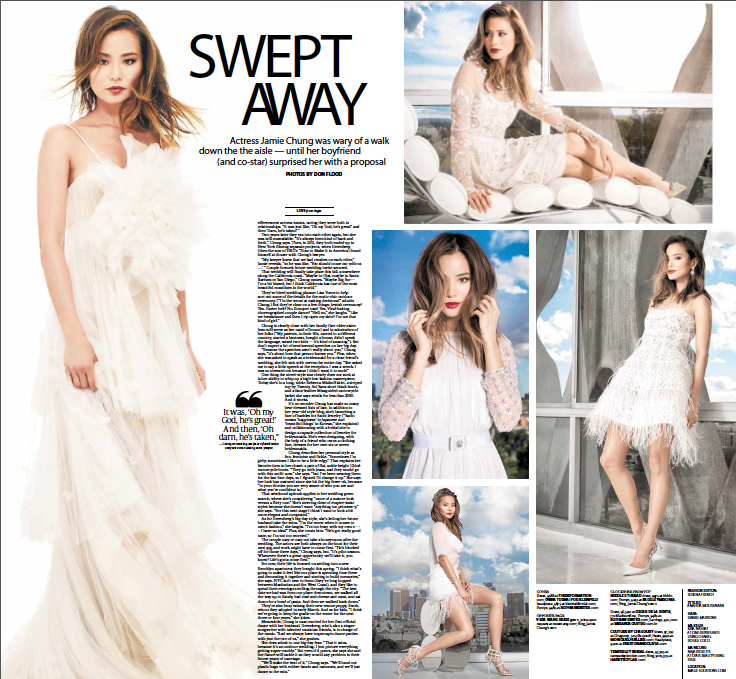 You can check out my full interview with Jamie Chung for the New York Post site to find out more.
—Amy