The True Power Couple: Superman & Lois Lane
Such fun to work on the last cover for PARADE magazine, featuring the stars of Batman v. Superman: Dawn of Justice.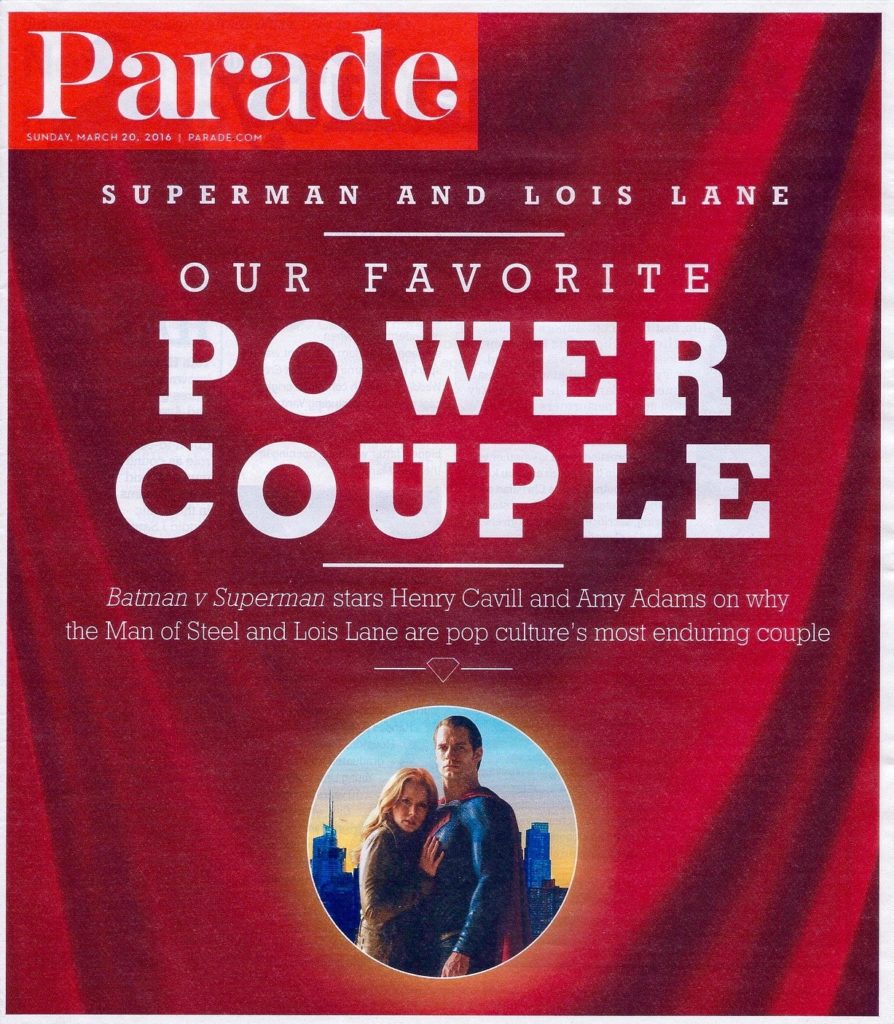 For the story, I spoke with both Henry Cavill (Superman) and Amy Adams (Lois Lane) and got their take on what makes this couple such a powerhouse.
In their own words, they shared what they think has made the couple last through the decades. You can read their full stories on the Parade site.
Here's Amy Adams on how "Lois Lane is a Superwoman."
And here is Henry Cavill on how "Superman Has an Incredible Heart."
And let's just say that one of our stars thinks the best thing this power couple can do for themselves is kick back with some cocktails in the Bahamas.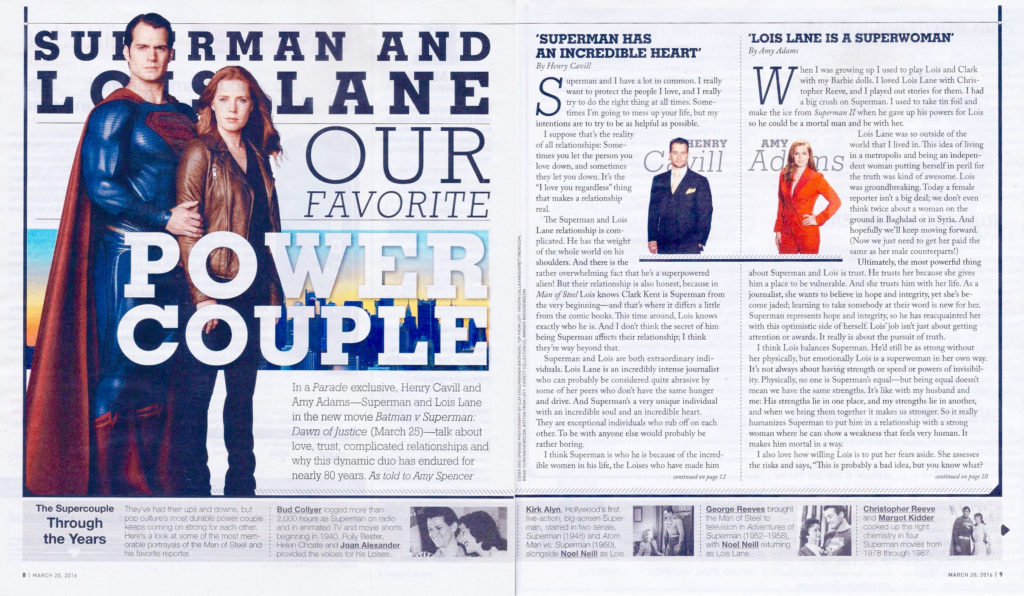 —Amy Spencer