The Property Brothers: Living the Dream
I recently flew out to Las Vegas for a different kind of story: To visit the dream home of HGTV superstar home experts Jonathan and Drew Scott, also known as The Property Brothers. I sat down to talk with them for the cover of PARADE magazine about their childhood, their careers, their downtime, and their new book Dream Home, out now (it debuted on April 4). And consider me impressed. These twin brothers have officially been working it since they were kids, and they intend to keep their empire growing.
You can read the full piece on Parade's website—Property Brothers: Living the Dream—or take a look at the story here.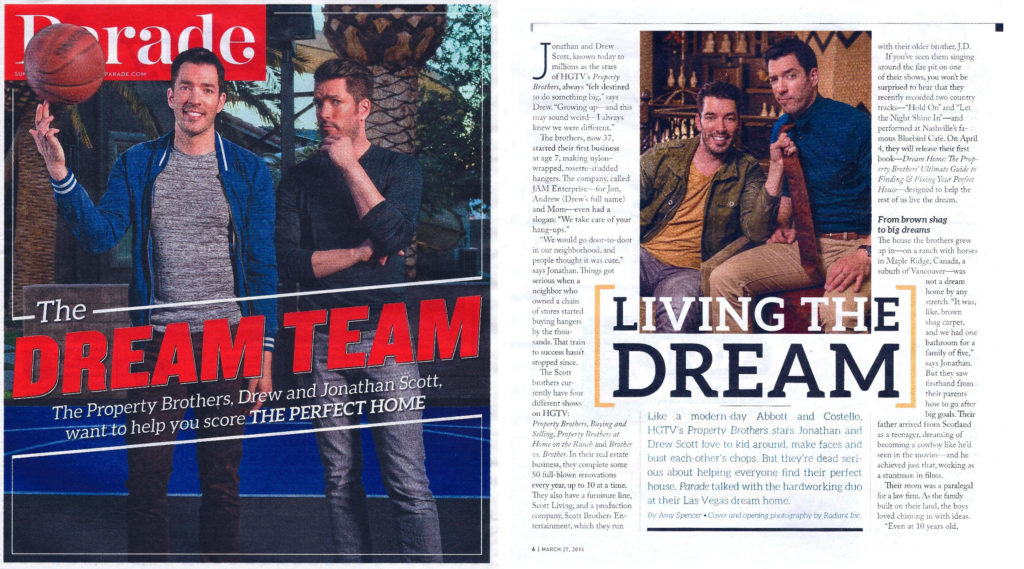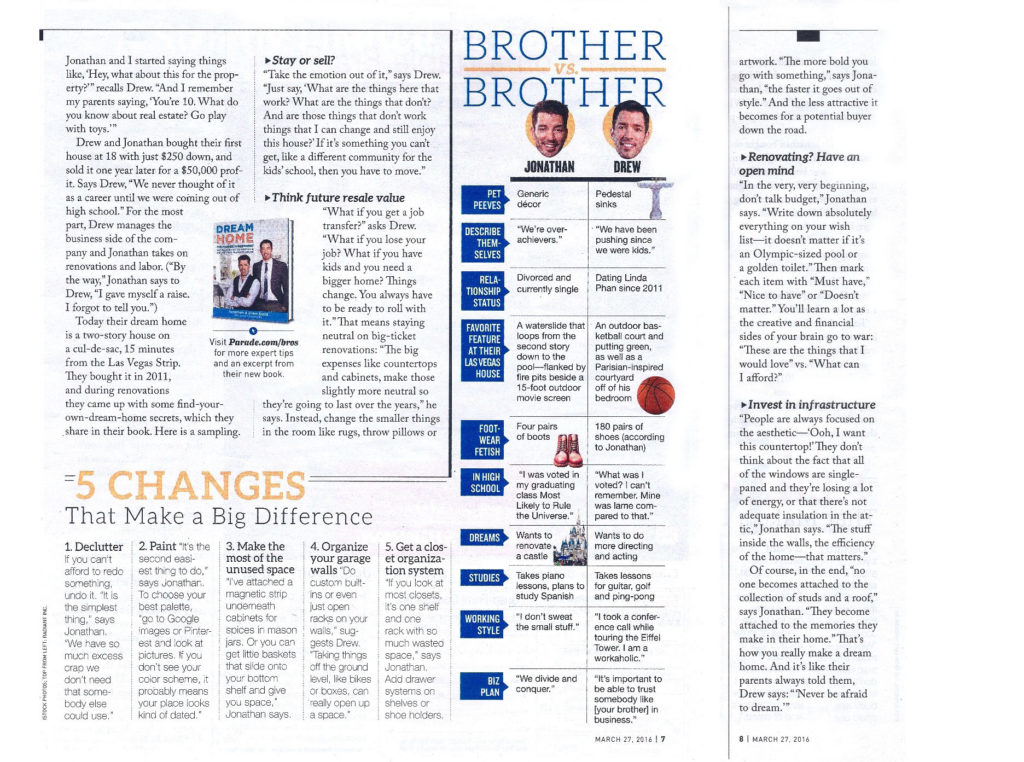 —Amy