Well, today is the eve of the official debut of my book Meeting Your Half-Orange! And the buzz has been building around it in a fabulous way. Some of the latest news?
Harper's Bazaar put it on their "Must List" and called it "the ultimate pep talk" in their February issue.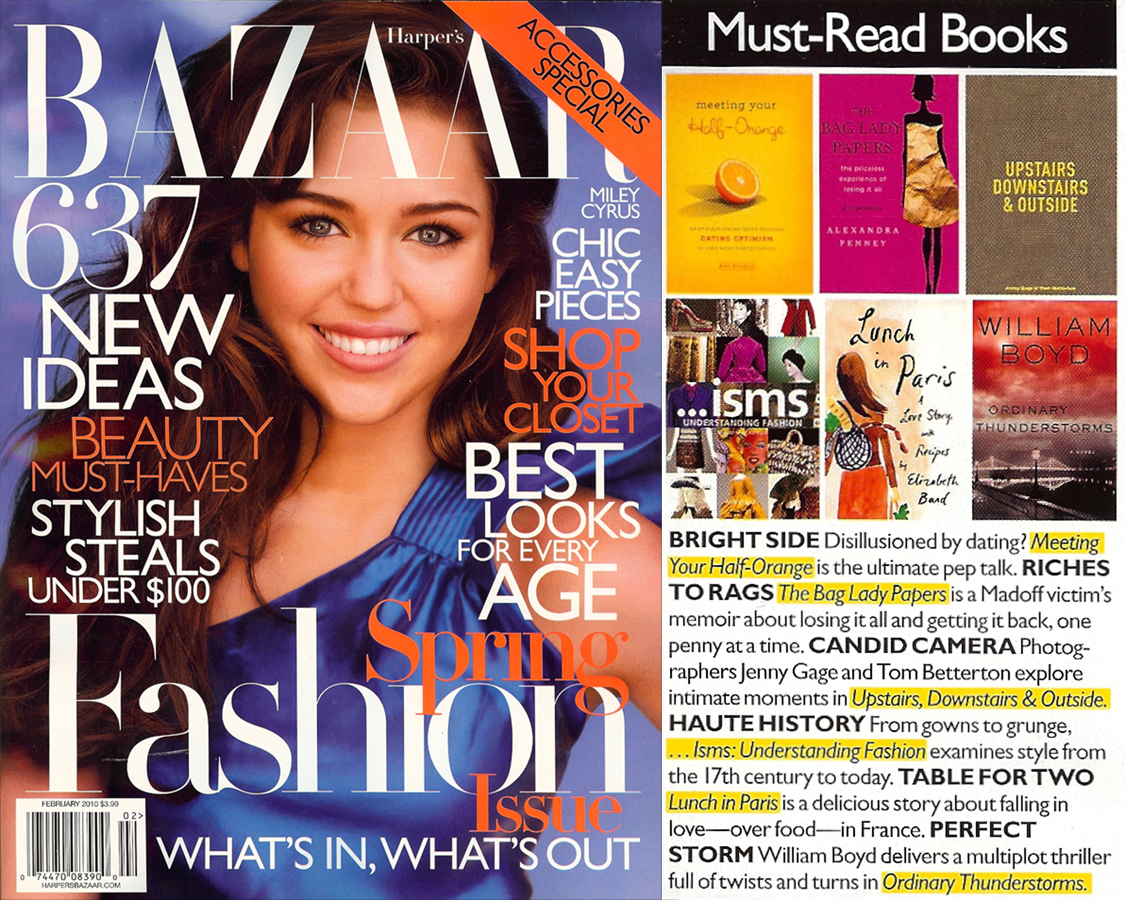 Star magazine just placed Meeting Your Half-Orange as #1 on "This Week's Fab 5!" in their entertainment section: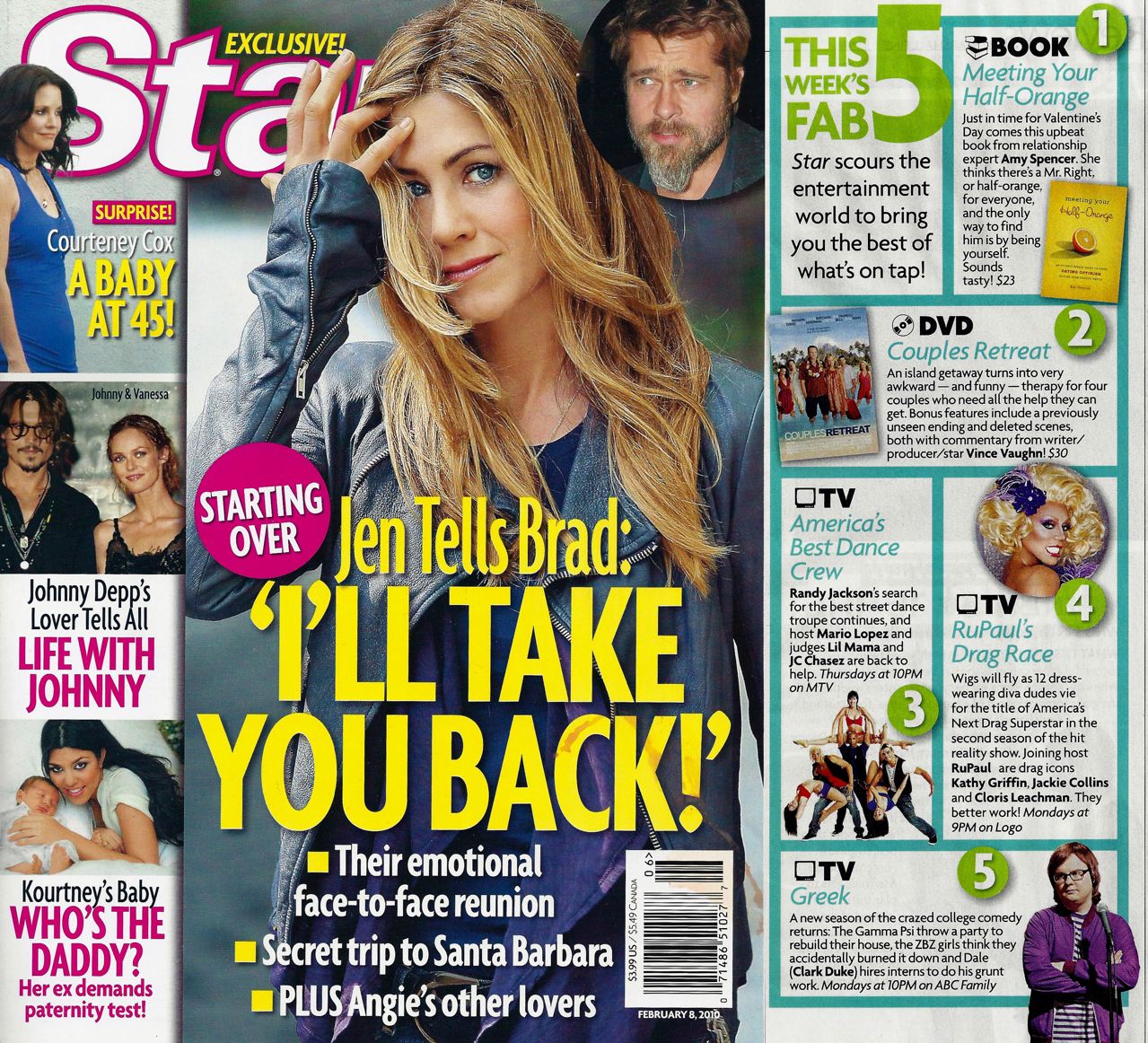 Los Angeles magazine lists the book in "The Reading List" lists Meeting Your Half-Orange in their February 12 edition.
The Globe & Mail, a major Canadian national newspaper, featured the story: Orange You Glad Finding Love is So Easy? in their Life section.
Glamour.com's Storked! blog posted my advice from the book in "5 Tips for Single Dating Moms!"
And there have been more! For all the clips and links, check out the News & Reviews page at my book's web site: meetingyourhalforange.com.
And of course, if all this has made you realize how silly you've been for not yet buying the book for yourself and a dozen of your friends, then head here to Amazon.com to get as many copies as you can!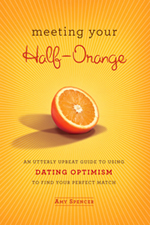 Thanks for catching up with me. And if you're still looking for your half-orange, don't forget to check in for your dose of positivity at TheDatingOptimist.com.
Amy