The Half-Orange is Still Buzzing!
I've been so busy lately working to get the word out on my book, Meeting Your Half-Orange (buy it here on Amazon.com!) and you can see all the reviews and press the book has gotten at the Meeting Your Half-Orange News & Reviews page. Some of the best lately:
On Saturday, February 13th, I appeared on the CBS Early Show with Chris and Erica, along with authors Lori Gottlieb ("Marry Him") and Anna David ("Bought") to talk about whether settling is a wise move for women looking for love. My take? Nuh-uh, no way. I'm working on getting that interview up on my site.
Glamour magazine featured a 2-page story on the book, the first page of which is here (to see the second, pick up the magazine's March 2010 issue!):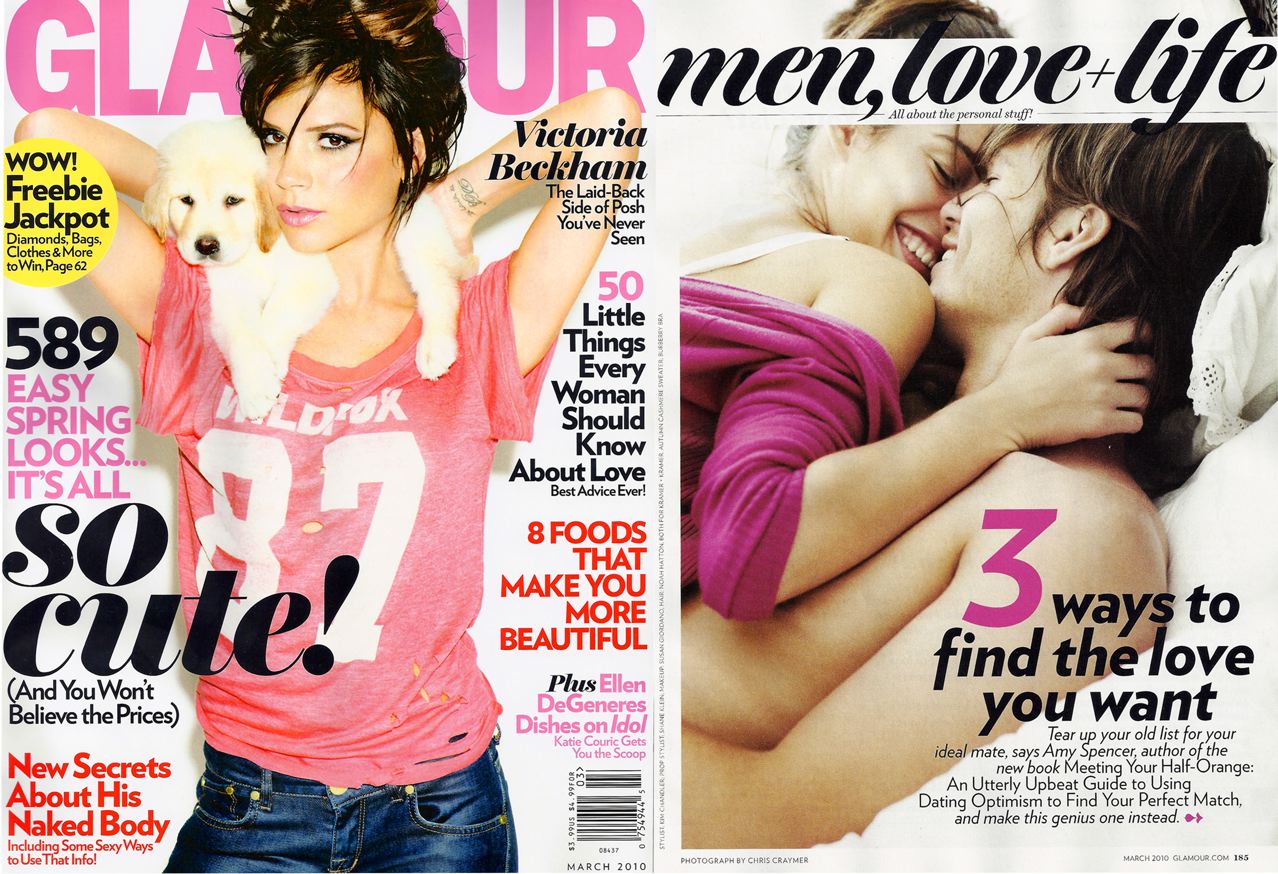 Cosmopolitan U.K. magazine also wrote about the book in their February 2010 issue: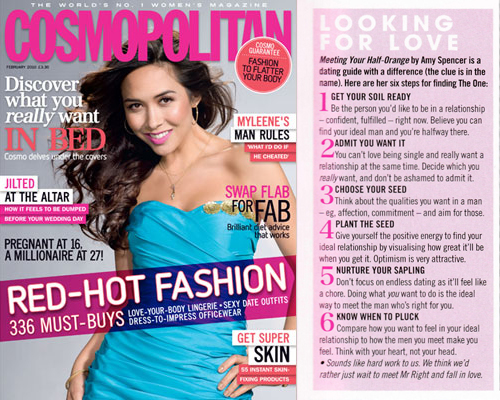 And during a major radio media tour the week of February 9th, I've uploaded two of the shows I appeared on, which you can listen to here: The Dating Optimist: Amy on the Radio.
Of course you can keep up with more about the book on its website meetingyourhalforange.com, and get a daily dose of positivity at my site TheDatingOptimist.com. But the greatest joy comes, of course, from reading the book itself. Duh. 🙂
—Amy