Secrets of a Real Optimist
It's always good to talk to someone who shares my optimistic viewpoint on life and love and everything in between. I found that when I spoke with Star Trek and House star, Jennifer Morrison for the July/August cover of Health magazine.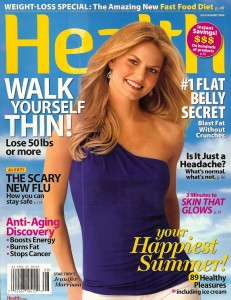 Here's page one, for a taste of the article. You can read the whole interview in the July/August issue, or head to Health.com to see what she had to say.