That's how I felt after getting some sit-down time with Sam Rockwell to interview him for the cover of Manhattan magazine—the still-new New York City outpost from Modern Luxury magazines.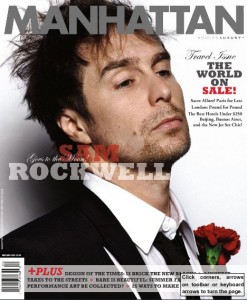 It was great to see a sneak peek of his film Moon and get to talk to him about it. My verdict: Even though sci-fi films generally aren't my thing, I found myself pinned to his performances (he plays two roles), and thinking about the film later that night and into the next day. In my opinion, sticking power says a lot.
In any case, check out the Sam Rockwell interview, via Manhattan's Digital Edition of the magazine. Just flip to "Clone Star" on page 69 to get a good read of it.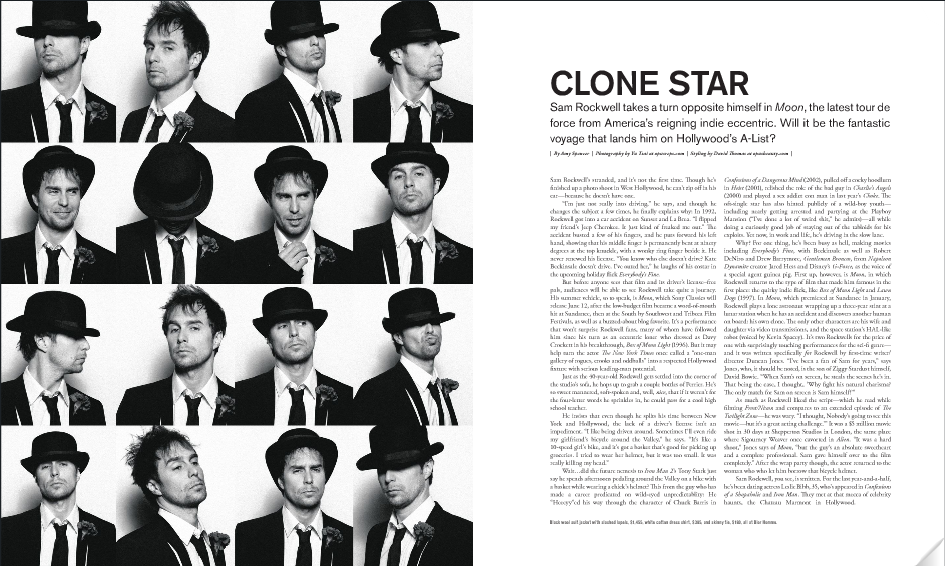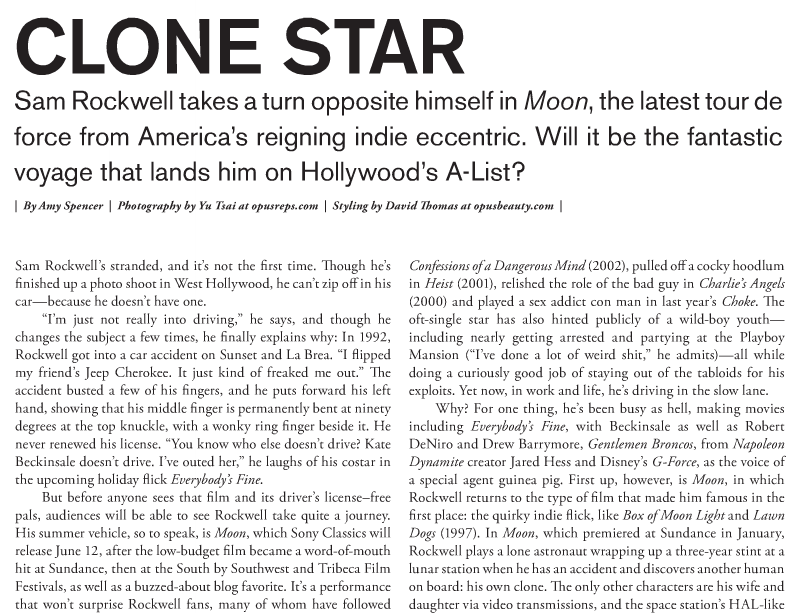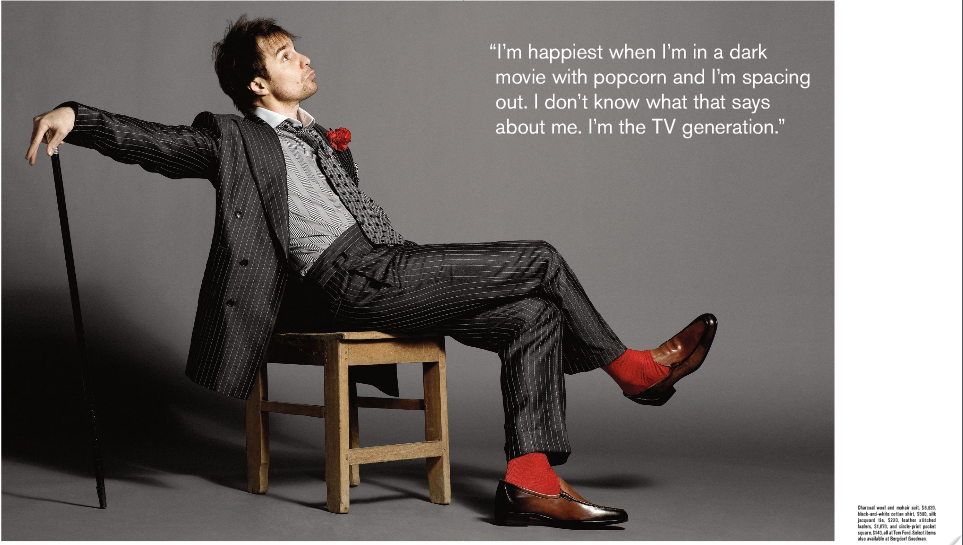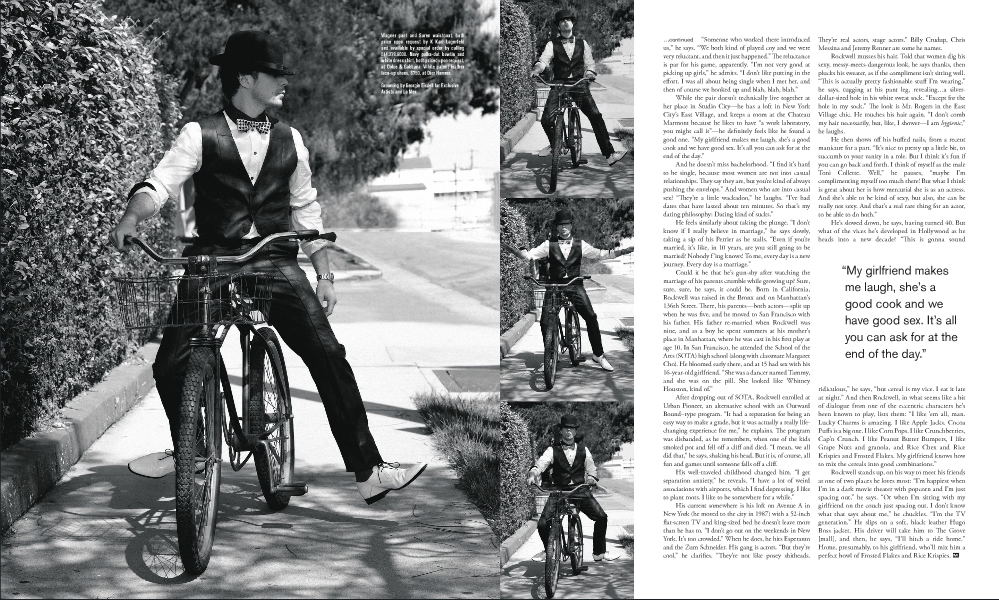 Oh, and my Contributor's blurb about him is in the magazine, too, on page 16: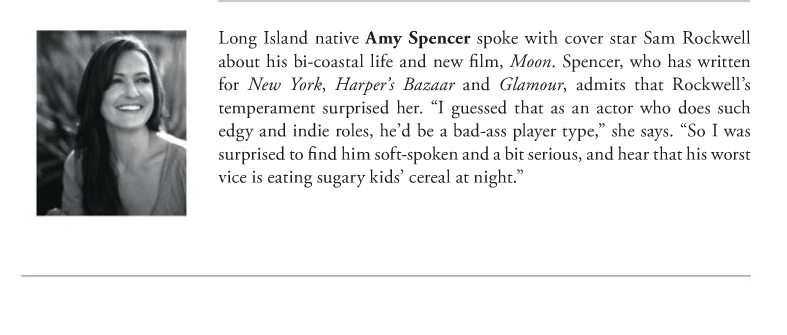 All in all, it was joy to talk with him, and I hope it helped send out a few more people to see Moon than wouldn't have otherwise. If it's in a theater near you, why not moonwalk your way over there, in memory of the late great, glove-wearing King of Pop.