Naomi Watts on Family: "I'm In a Good Place"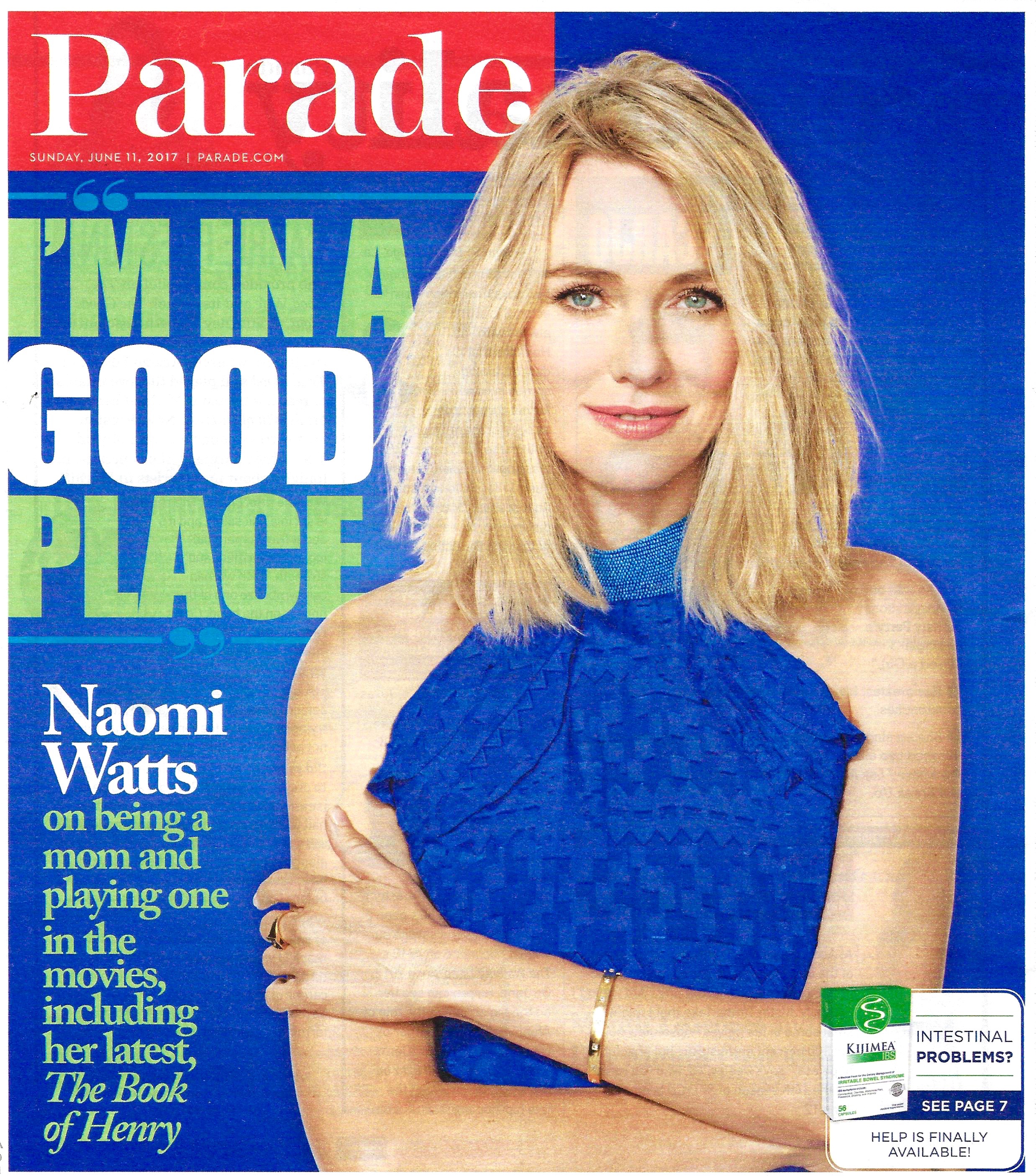 One of my latest: My cover interview with actress Naomi Watts for the June 11, 2017 issue of Parade magazine. A rad mom, kind person, and a daaaamn good actress.
She talked about growing up, raising her two boys, and her new film The Book of Henry.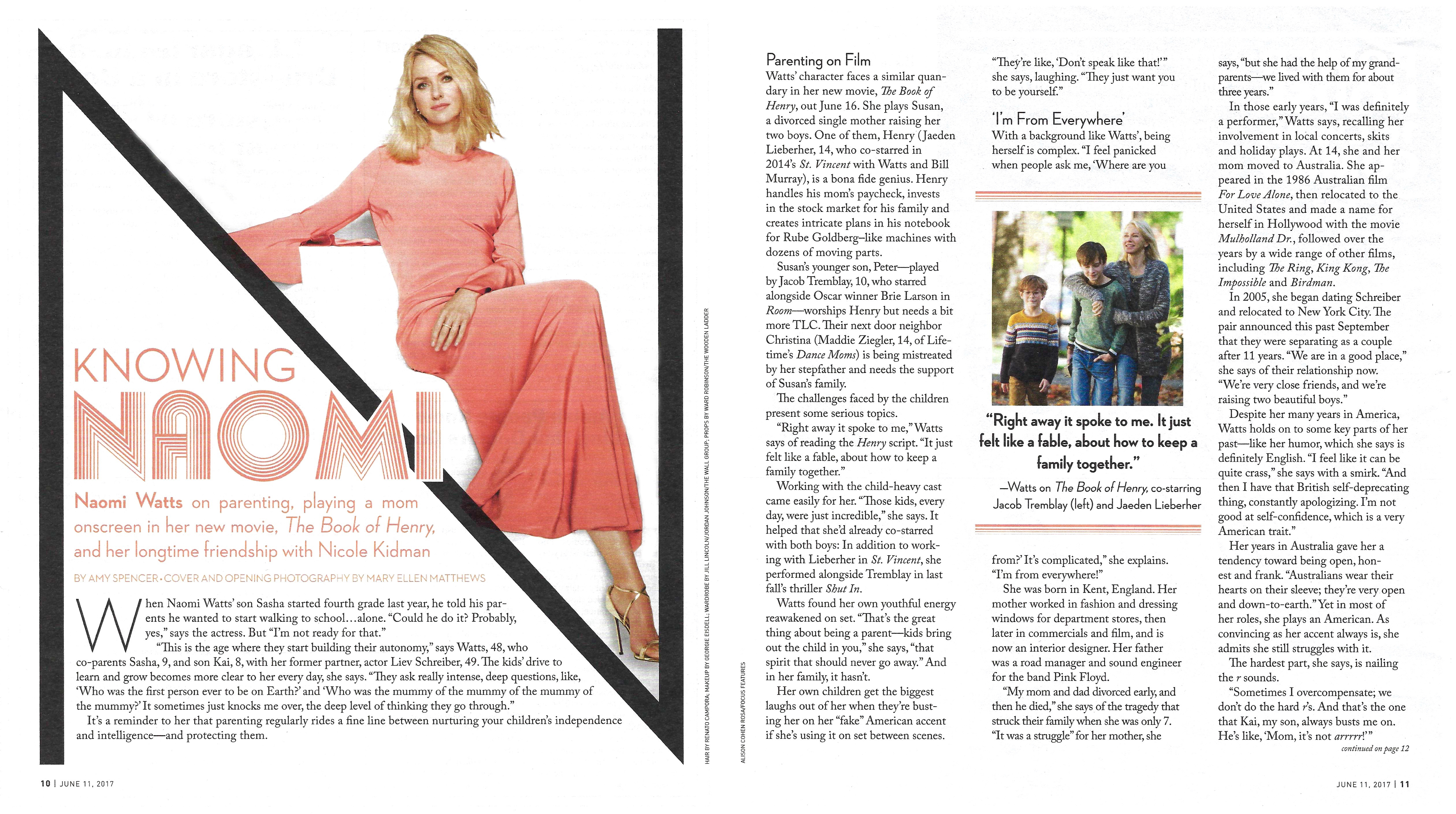 You can read the full story—Naomi Watts on Being a Mom and Playing One in the Movies—on the Parade magazine site.
—Amy