Meeting Bella Thorne for Seventeen Magazine
Here's one my most recent cover stories, for Seventeen magazine, with actress and singer Bella Thorne.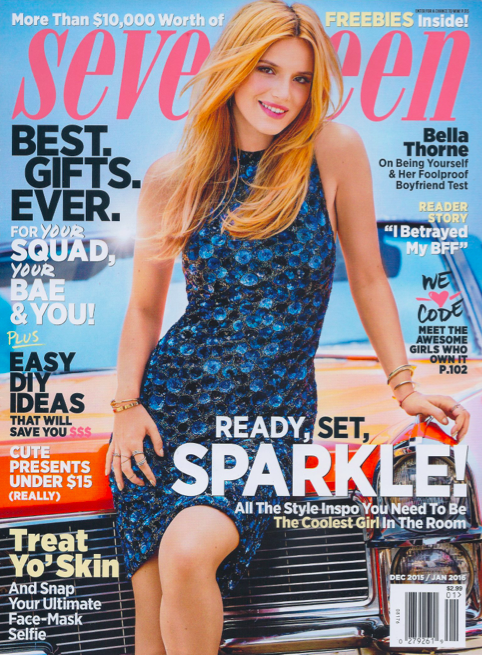 After sitting down to talk with her in her Los Angeles home, I get what all the celebrity fuss is about with Bella. She's the real deal—literally. She's honest, open, snarky, funny and driven as hell. And after a difficult childhood, she's now 18 and using what she's learned to forge her own path in Hollywood.
You can grab December 2015/January 2016 issue of Seventeen on stands now to read the full story on Bella. Here's a taste of how it all begins and some of the things we talked about.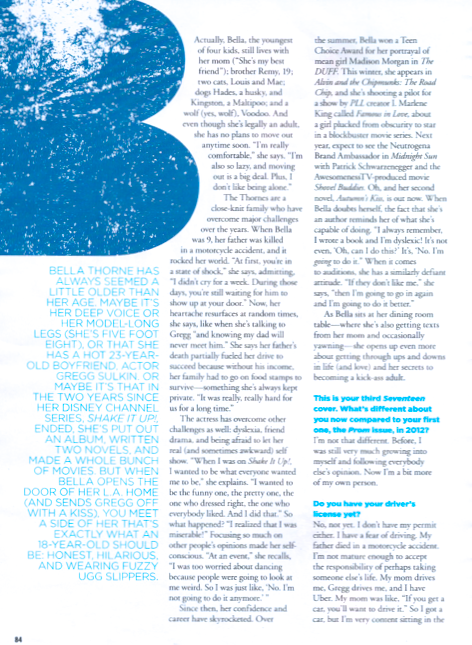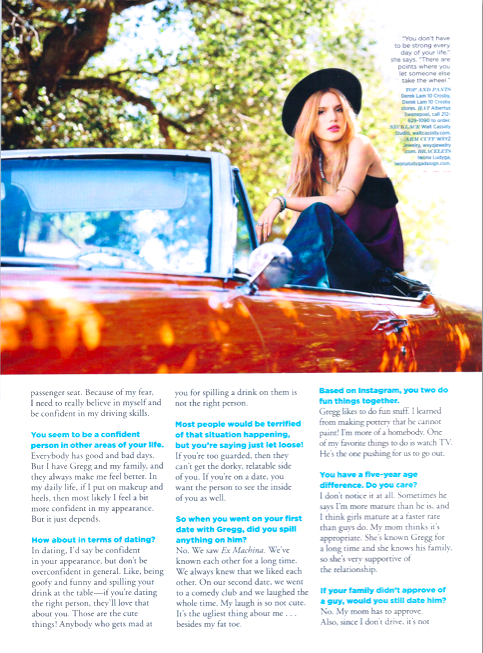 —Amy