Carol Burnett: First Lady of Laughter
What an honor my latest assignment was: to sit down for a chat with comedy legend Carol Burnett for Parade magazine.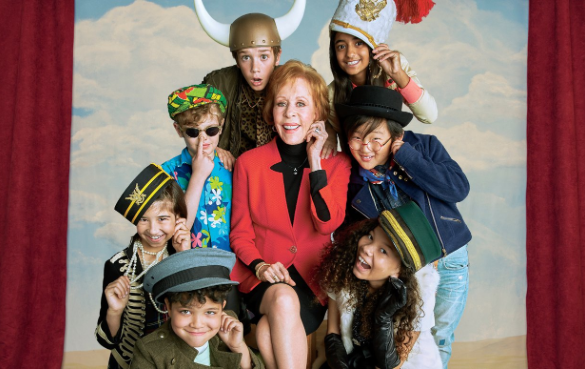 Carol was everything I'd hope she'd be—warm, real, sharp, funny and kind—and I got to hear her do her Tarzan yell in full throttle, so…yeah, it was a good day. We talked about her groundbreaking skit series The Carol Burnett Show, what she thinks of comedy today, and how nervous she is to give a speech (really!) when she accepts her SAG Life Achievement Award (airing January 30 on TNT and TBS at 8 pm EST).
You can read the full story here — Carol Burnett: First Lady of Comedy — on the Parade magazine site. I'll be tuning in to watch her receive her well-earned due.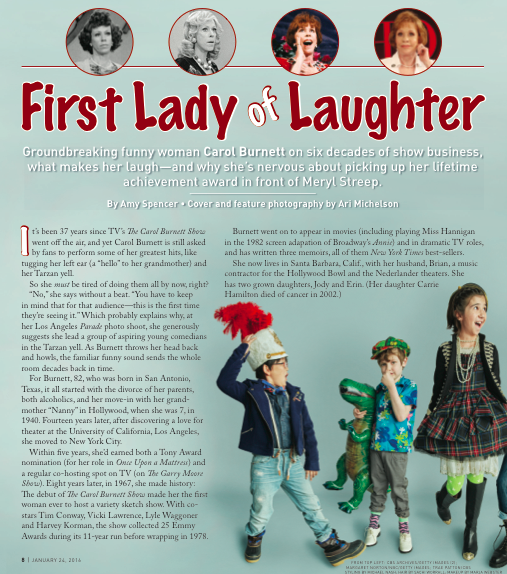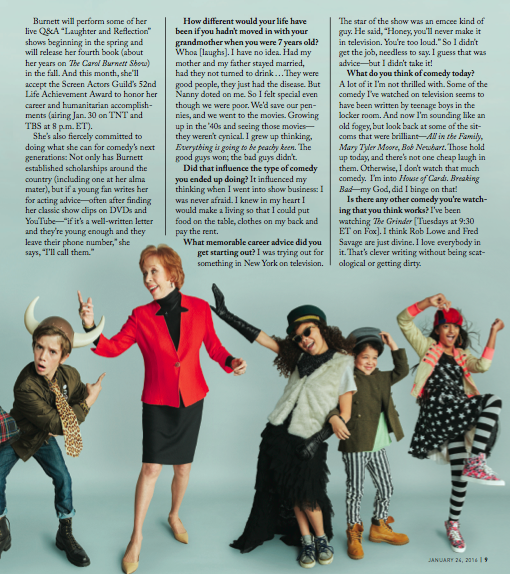 —Amy