Calling all Single + Married Women: It's Been Advice Month!
I've been asked to share my positive thoughts on love for a few publications lately, so in case any of these stories might appeal to you, here they are…
1) First, I loved contributing to this piece called "That Single Life" in the brand new January/February 2016 issue of Women's Health magazine.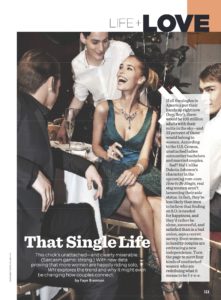 The Women's Health features real women who have bucked the coupledom standards by doing things like buying a house single, having a baby single, and traveling single.
I spoke with writer Faye Brennan about why single women can rock whatever it is they damn want, which is the entire mindset behind my book Meeting Your Half-Orange: An Utterly Upbeat Guide to Using Dating Optimism to Find Your Perfect Match (Running Press).
Pick up the Jan/Feb issue of Women's Health to read the full piece about "That Single Life," but here's my advice in part #3 about why it's healthy to be "The Jet Setter" who is traveling solo: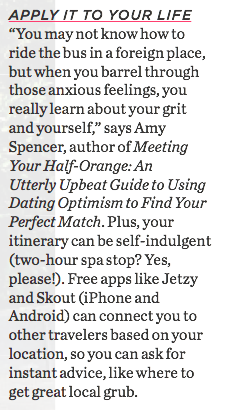 2) For the story Dating as a Single Parent…If You Dare, I offered some advice for single mothers who are having a difficult time in their dating lives with writer Christine Coppa, who is a single mom herself. You can read the full story here on that one here on the USA Today Network's Asbury Park Press site, but here's a small snapshot of some my advice when it comes to where to meet your potential partners: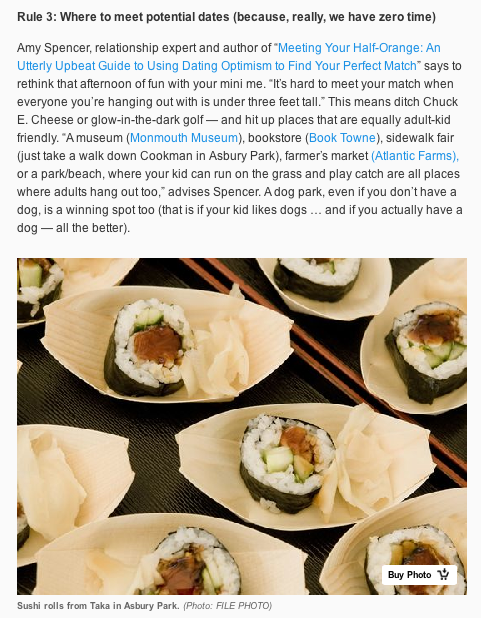 3) I also offered some advice for Woman's Day magazine, about the 9 Important Signs Your Marriage Can Be Saved. I talked to the magazine about the positive signs of recognizing that your behavior might be affecting your partner's behavior or when you both recognize how much you appreciate your family time. You can read the full piece here on Woman's Day, but here, again, is a small snapshot of some of my advice: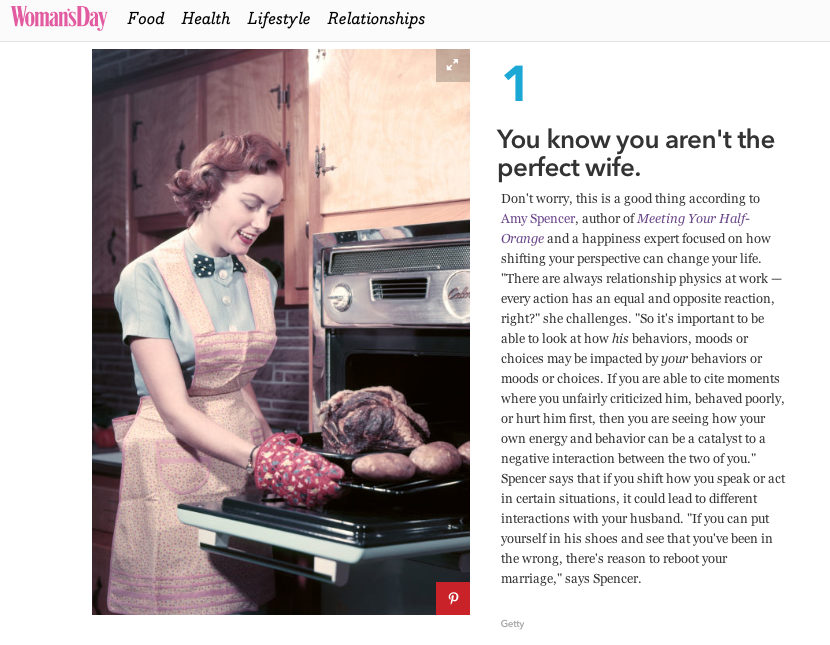 —Amy