Try My Second Happiness Challenge!
Well, it's now Week #2 of the Happiness Challenge I'm doing with Glamour.com. I don't know if you tried the first mission that was all about independence, but it's not too late to join in. Either way, my second mission is up and ready for action!
This mission is all about self-worth. And if you have your phone on you and two minutes to spare, you can complete this mission right now. It's a small and simple-sounding step, but it can have huge positive repercussions in your life. You deserve the best people around you and to be treated like the amazing person you are, right? Then do this happiness challenge and prove it!
This is your year, remember. So take the steps to show life you mean it.
#happinesschallenge #gethappy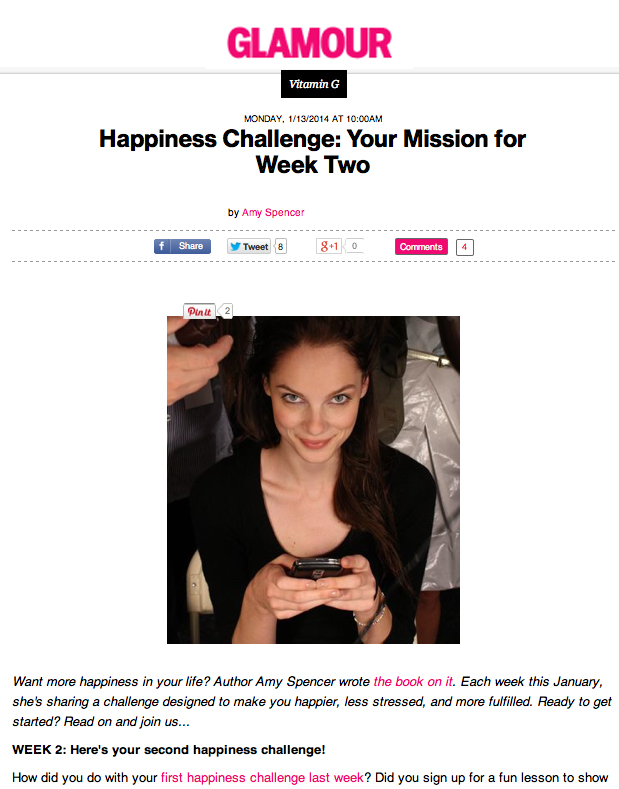 —Amy
P.S. If you're enjoying this positive, proactive approach to life, pre-order your copy of The Happy Life Checklist so you can keep the challenge going all year long.