Troian Bellisario: Pretty Little…Honesty
I've interviewed a few of the cast members of Pretty Little Liars for Seventeen magazine (like Ashley Benson and Lucy Hale), and this month, I got to talk to another actress from the cast for the cover of the February 2014 issue: Troian Bellisario.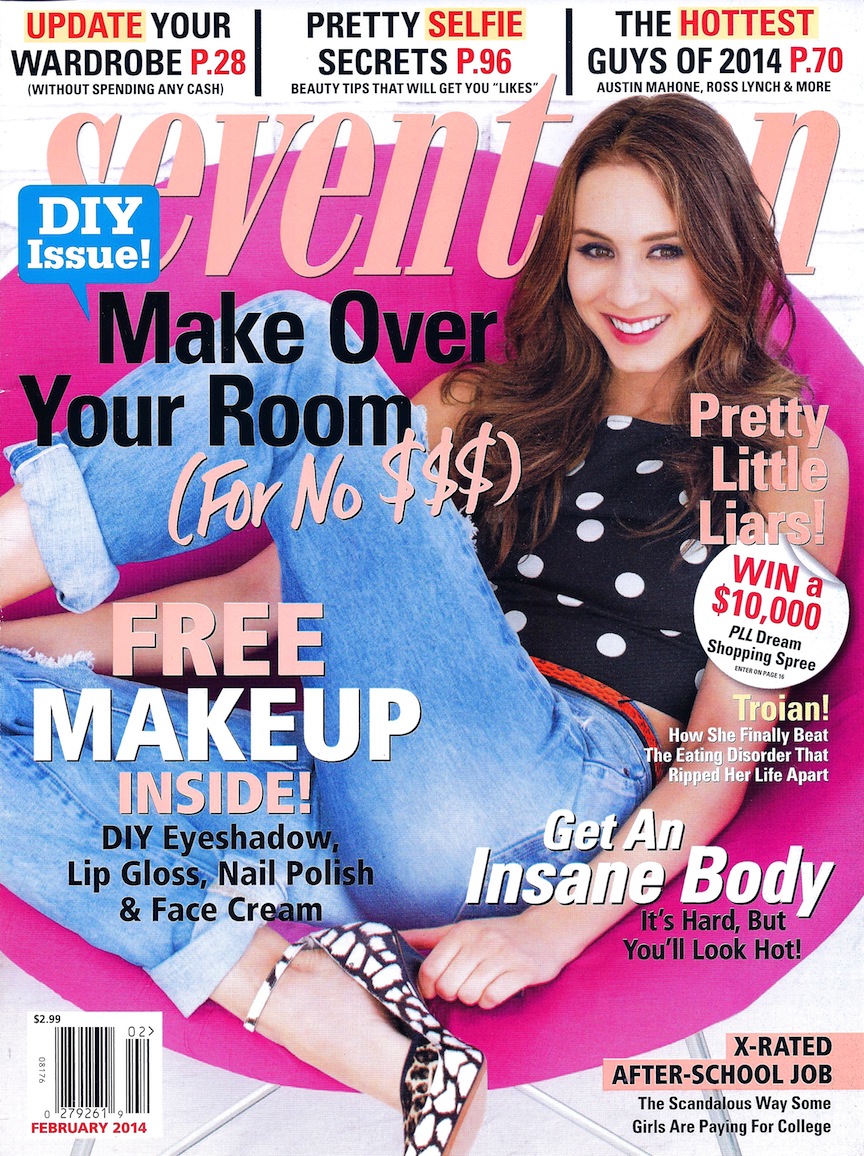 Troian plays Spencer (yeah, Spencers!) on the madly popular WB show Pretty Little Liars. And we recently went for a walk around the Silver Lake Reservoir in Los Angeles, where we ran into a gorgeous rain shower under a shining sun to chat about her life and the show. Troian could not have been warmer, more interesting or more honest. Yeah. Loved her.
Check out the February 2014 issue of Seventeen magazine, where Troian peels off the pretty little layers and comes clean with a candid account of her challenging adolescence. Bravo to her for getting real.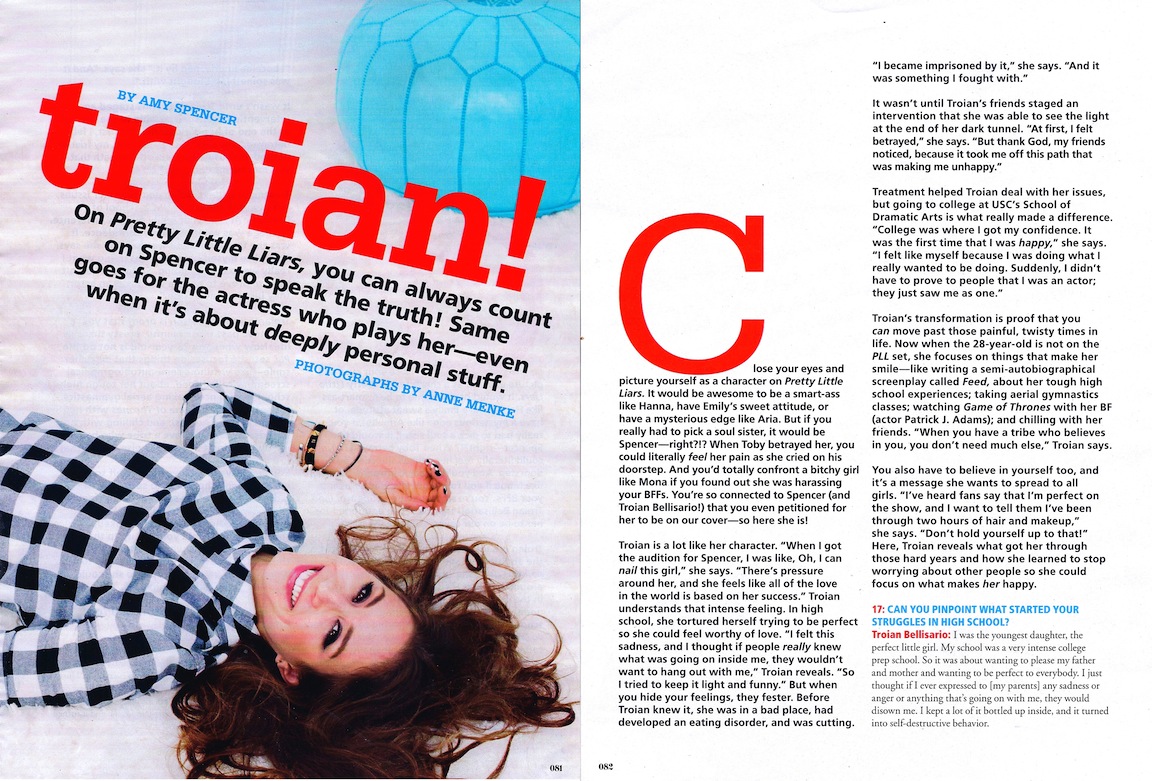 Here are some snippets of our interview, like Troian in Us Weekly and a video of Troian on E Online, talking about why she opened up with me about her past.
Troian is a remarkable, unique and talented woman, and I look forward to seeing what she continues to do in storytelling and entertainment in her future.
—Amy