An idea and a magazine: Visit California!
As a break from my usual gig interviewing artists, actors, creative stars and up-and-comers, I did a little exploring around my town of Los Angeles for the brand new, redesigned 2016 edition of Visit California—which is technically the California state tourism guide. But cool, like.
The magazine hits on every area of California—Northern wine country, San Diego, the desert areas, etc.—but I got to write about all the latest greatest stuff in L.A. Here's a taste of the spots I wrote about (speaking of taste, mmmm, those oysters):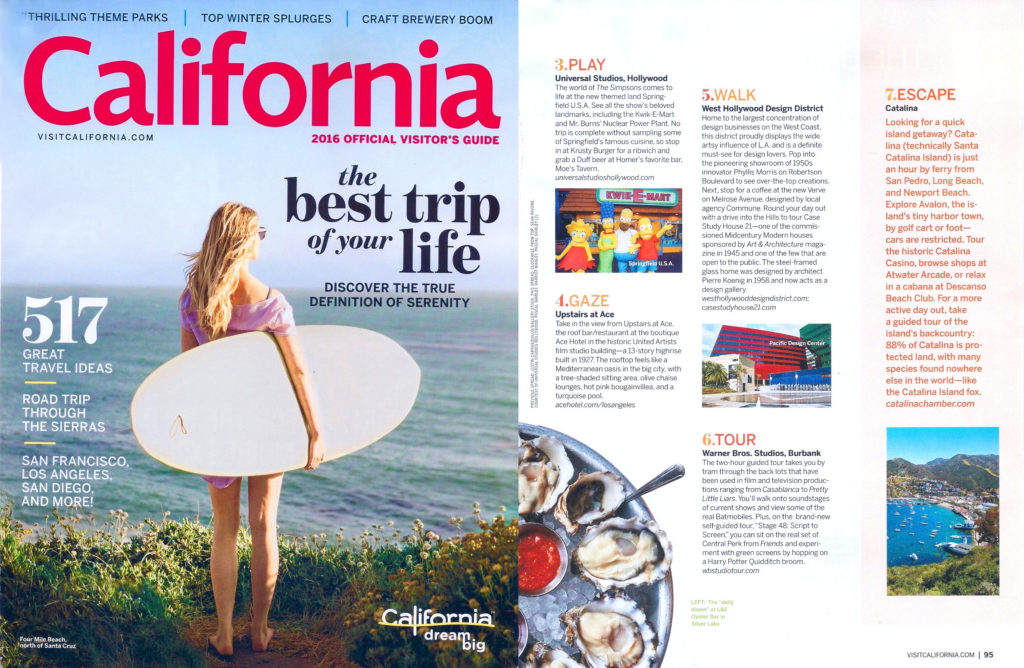 You can also go to the Visit California site for travel ideas. My stories aren't on there yet, but it's currently being redesigned as well and will soon be rad. Another option is to actually visit California. I vote for that one.
—Amy