Shai Anything: My InStyle Magazine Interview with Shailene Woodley
The March 2016 issue of InStyle magazine has a lot of cool things going for it: It's a big, fat, juicy issue full of new spring fashion; the magazine has a brand new re-design; and it features a cover story I wrote.
I sat down with actress Shailene Woodley—star of the upcoming film The Divergent Series: Allegiant Part 1—to talk about her upcoming film, her new projects (she's currently filming the HBO series Big Little Lies with Reese Witherspoon and Nicole Kidman for which I'll promptly be hitting that binge-me-now button) and all things life, love and happiness.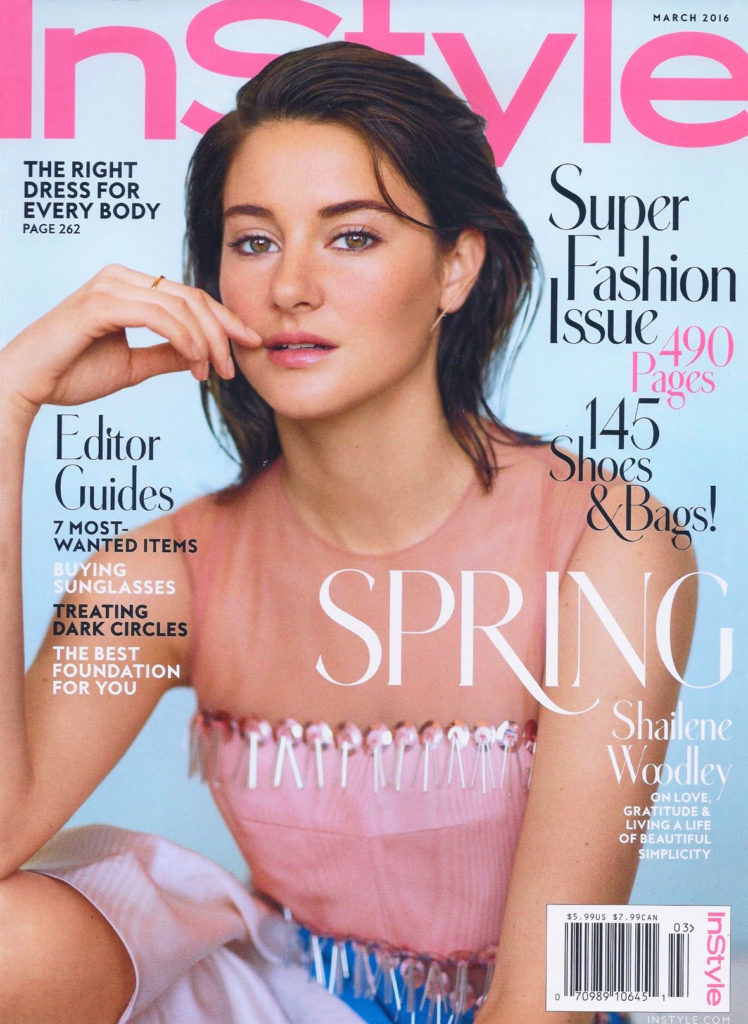 Over dinner at Akasha in Culver City, we talked a lot about travel, fashion, confidence, and learning to appreciate the small moments to reach the ultimate goal: contentment. You can get a taste for the story in this excerpt from my Shailene Woodley interview on InStyle.com where she explains that "happiness is not something I need to achieve."
Here, she also talks about her recent travels through India and gives a short video interview on the InStyle.com site.
You can pick the issue on stands now or grab the full digital edition of the March 2016 issue. Here's a taste of what we talked about so you can see why it's worth it.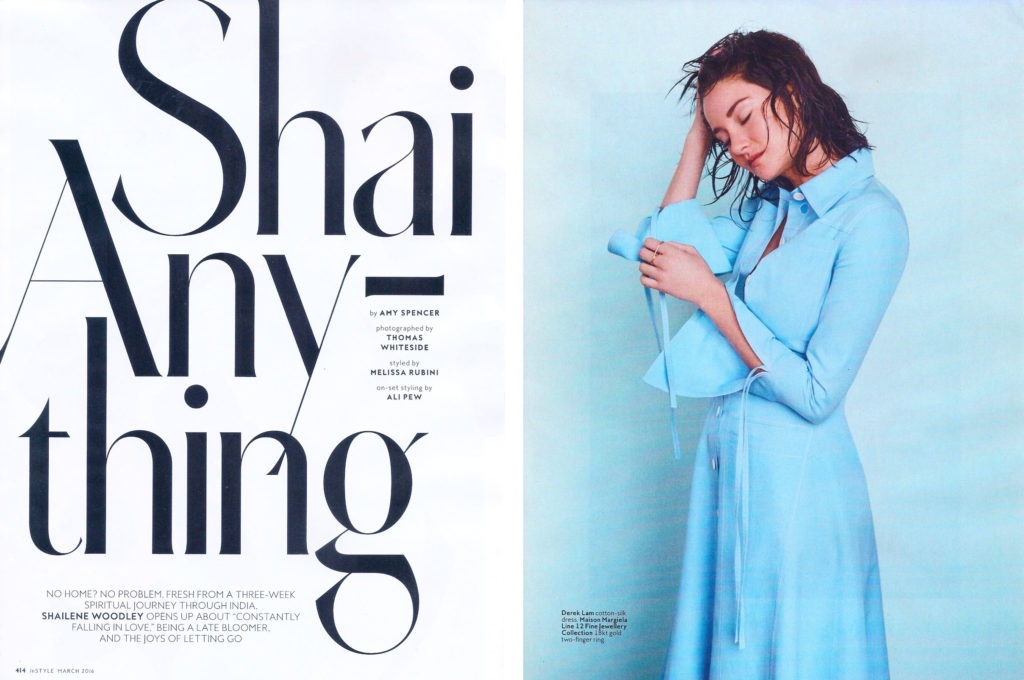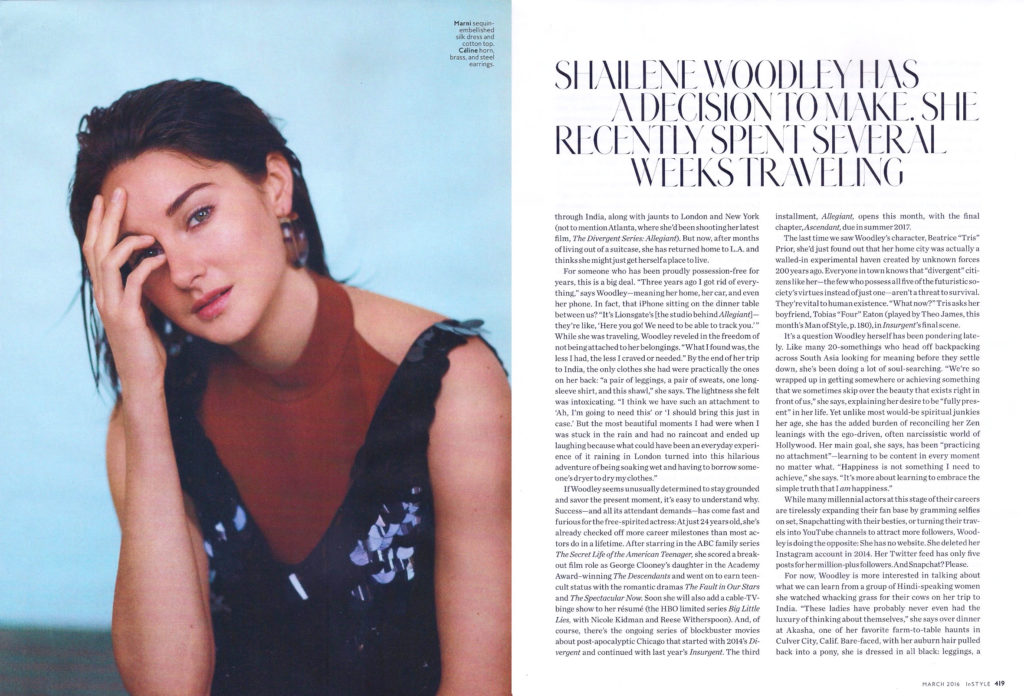 —Amy