My BRIDES Essay: Happily Ever Before
By all accounts, I had a dream wedding with my husband Gus. But the planning—oh, the planning.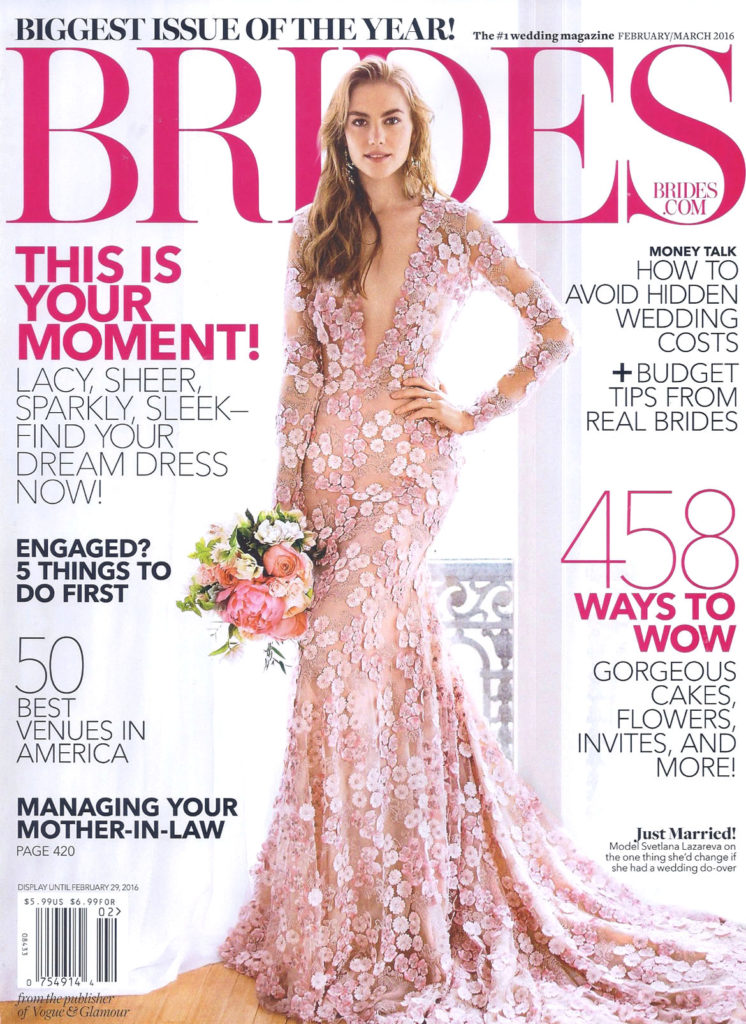 After the six fast months we pulled our wedding off in Mexico, I finally understood the building stress that can turn some sweet women into Bridezillas. And I learned so much about seeing things "bright side up" that I wanted to share it.
So here's my essay in Brides magazine: "Happily Ever Before."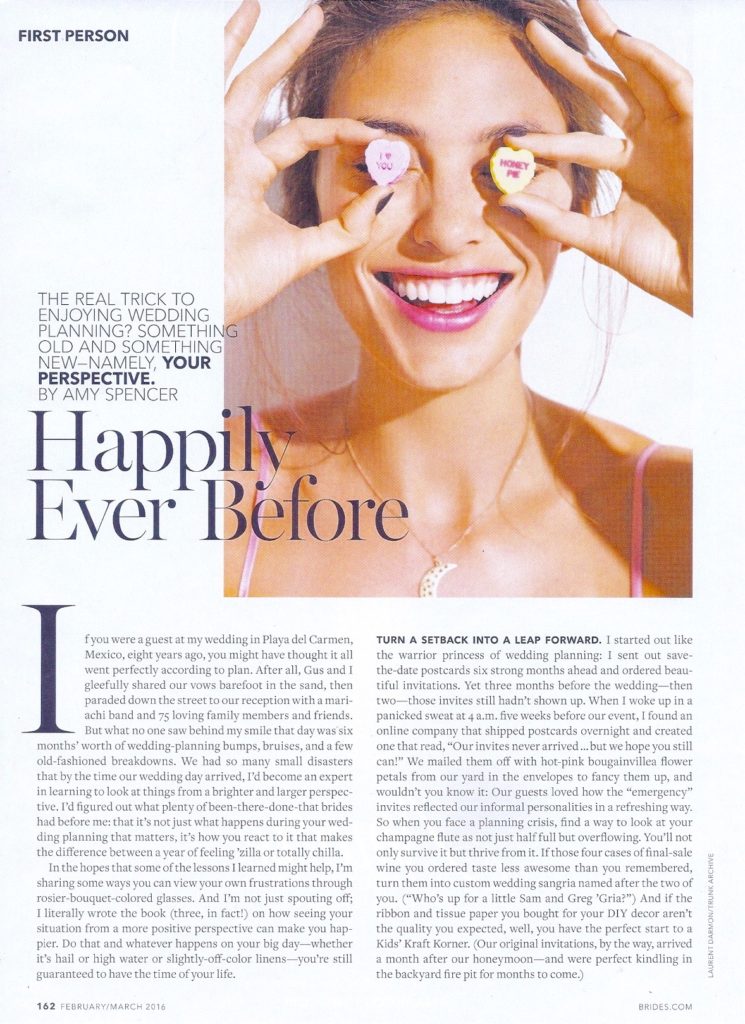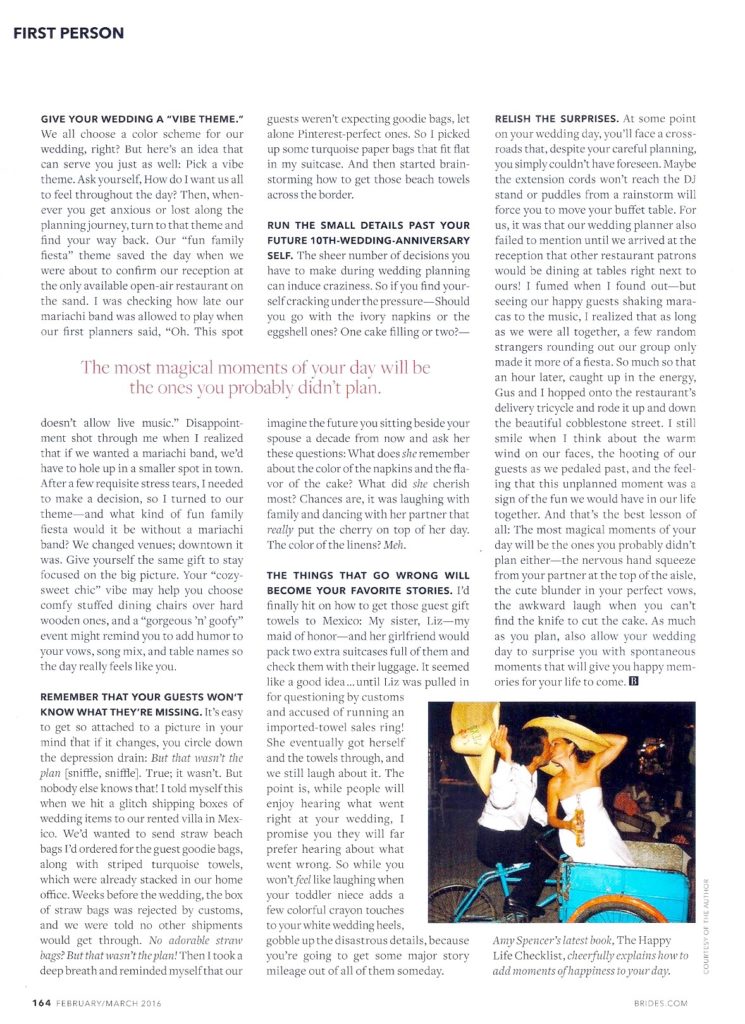 —Amy Spencer