My Inspiring Chat with Shonda Rhimes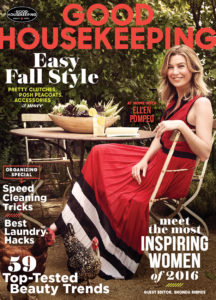 In addition to interviewing the cover star of the September 2016 issue of Good Housekeeping—Ellen Pompeo of Grey's Anatomy—I was also lucky enough to interview the show's creator, writer, producer and all-around epic TV master Shonda Rhimes.
Shonda and I had a wonderful telephone chat where she told me how her life has been going following the big year profiled in her bestselling book Year of Yes. Shonda, a mother of three shared how she's learned to say "no" more, how she faces self-doubt, and her big secret for facing a difficult conversation.
You can check out my full interview One-on-One with Shonda Rhimes on the magazine's website, or grab the new issue on stands now.