At Home with Ellen Pompeo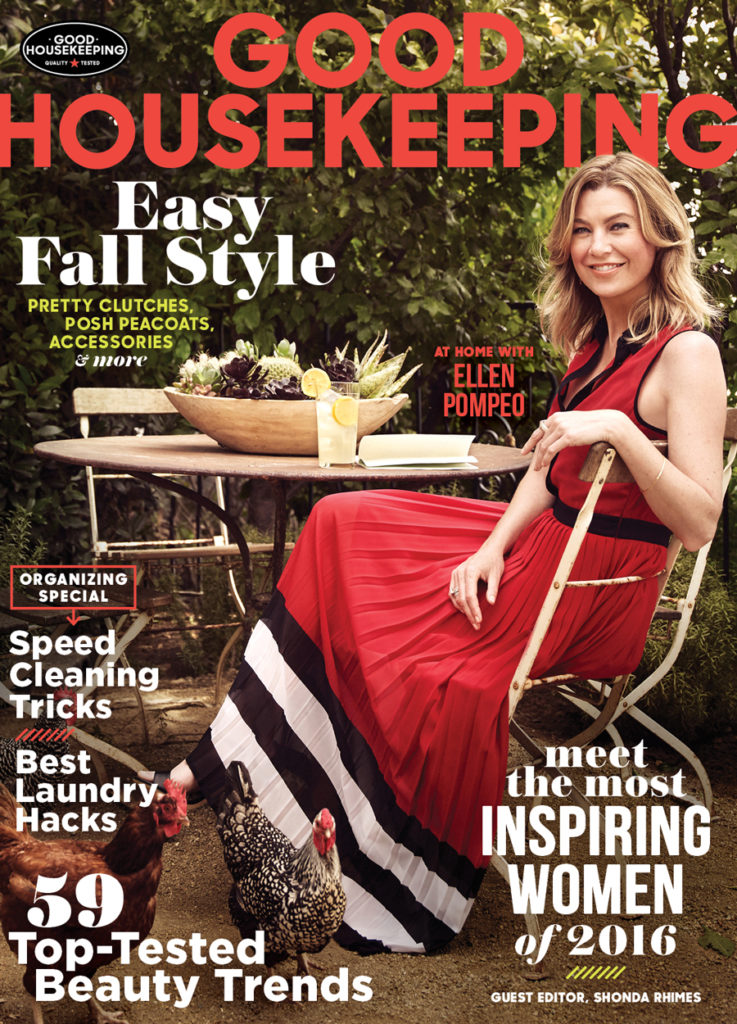 For this month's September 2016 issue of Good Housekeeping, I spent some time with Grey's Anatomy star Ellen Pompeo in her Los Angeles home.
And my goodness, what a gorgeous home it is. She talked to me about designing the home from scratch with her friend and interior designer Martyn Lawrence. And we also talked about her family life with her husband and kids, as well as how her Grey's Anatomy role began and has developed over the years.
She recently signed on for more seasons of Shonda Rhimes' ABC show, but in the meantime, we all get to start watching a brand new season (Season 13) on Thursday, Sept 22. And to read the full story, pick up the latest issue of Good Housekeeping, or check out my Ellen Pompeo Cover Interview on the magazine's website.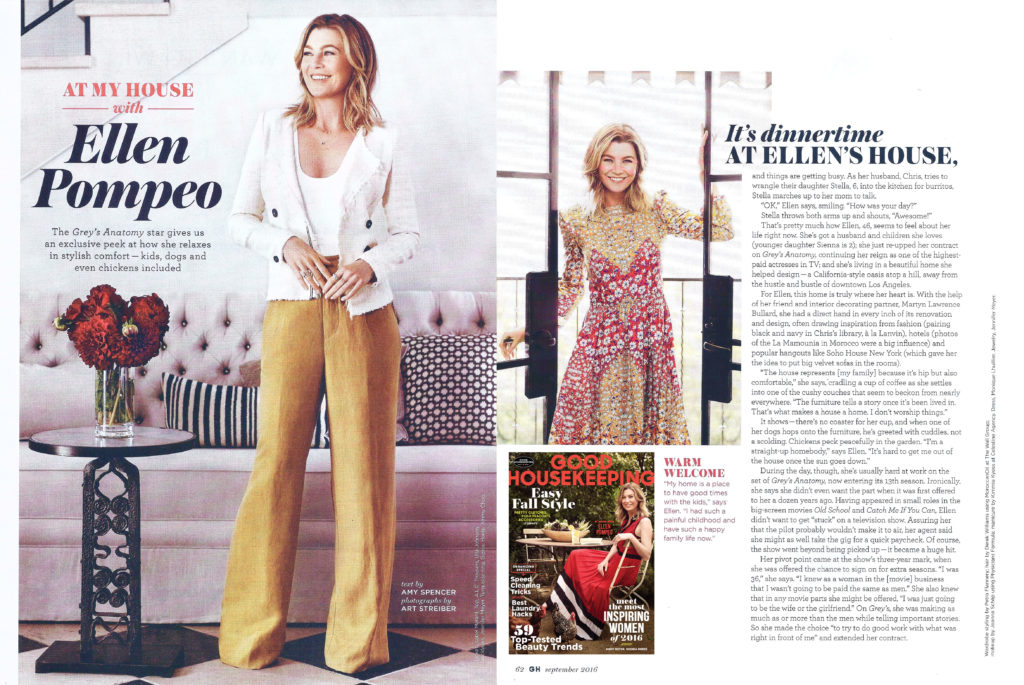 —Amy