I love talking to kickass women, and this month, it was Alex Morgan, forward for the U.S. Women's Soccer Team. We talked for the cover of the July 2016 issue of Health magazine.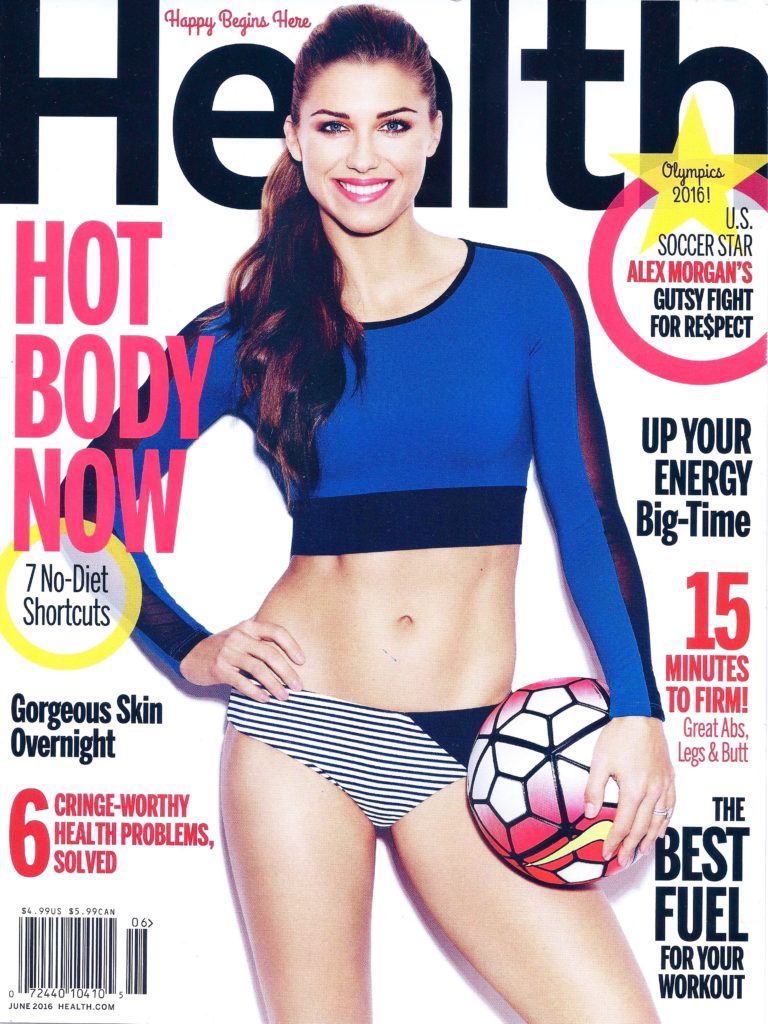 We got to talk about all the good stuff: How she warms up, works out and stays fit as she kills it on the U.S. team that won a gold medal and a World Cup championship. And we also talked about the important battle she and her teammates are waging in the fight for equal pay and comparable field quality for the women's team — fair pay for fair play.
You can read the full fun and inspiring story on the Health.com site: Alex Morgan: Gold Rush. And you can also pick up the issue on stands and get a small taste of her awesome story here.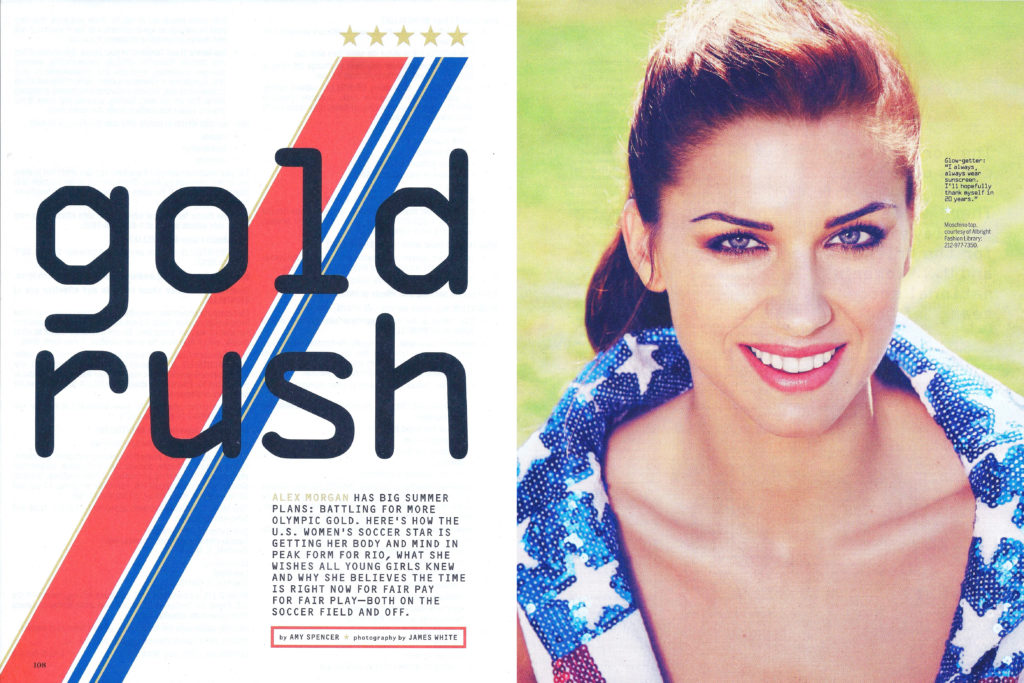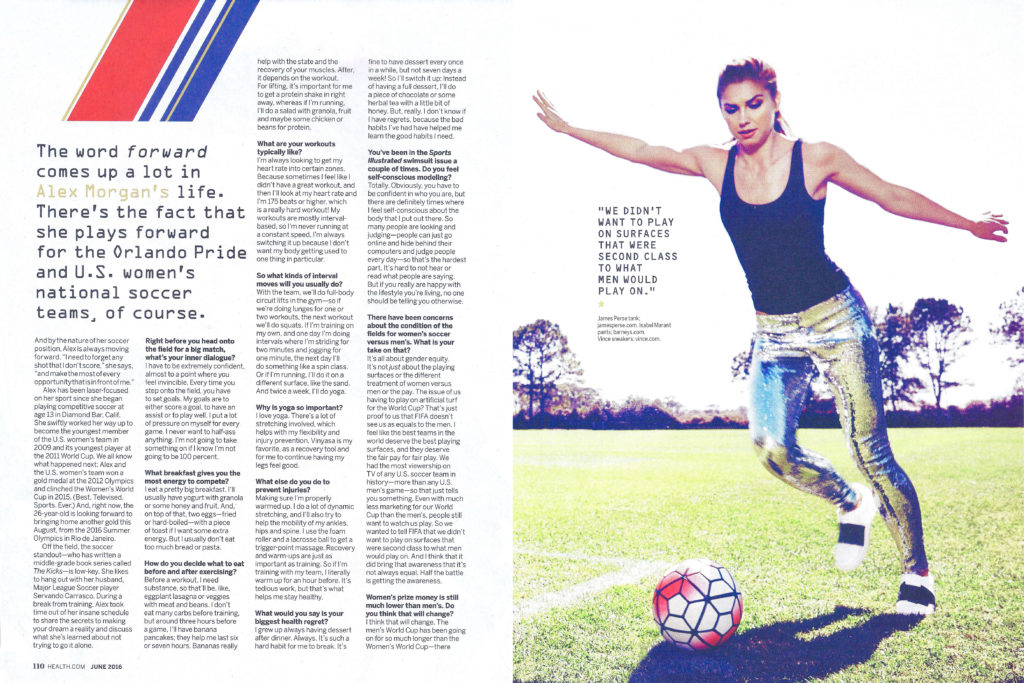 —Amy