Amanda Seyfried: Down-to-Earth Glamour
This month's Glamour magazine features three glamorous actresses, and I was lucky enough to interview one of them: Amanda Seyfried (the other two covers feature Zoe Saldana and Leighton Meister).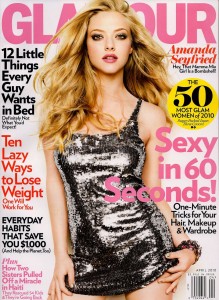 My interview appears in the April 2010 issue, which you can pick up. You can also read the whole interview online at Glamour.com or click on the image here: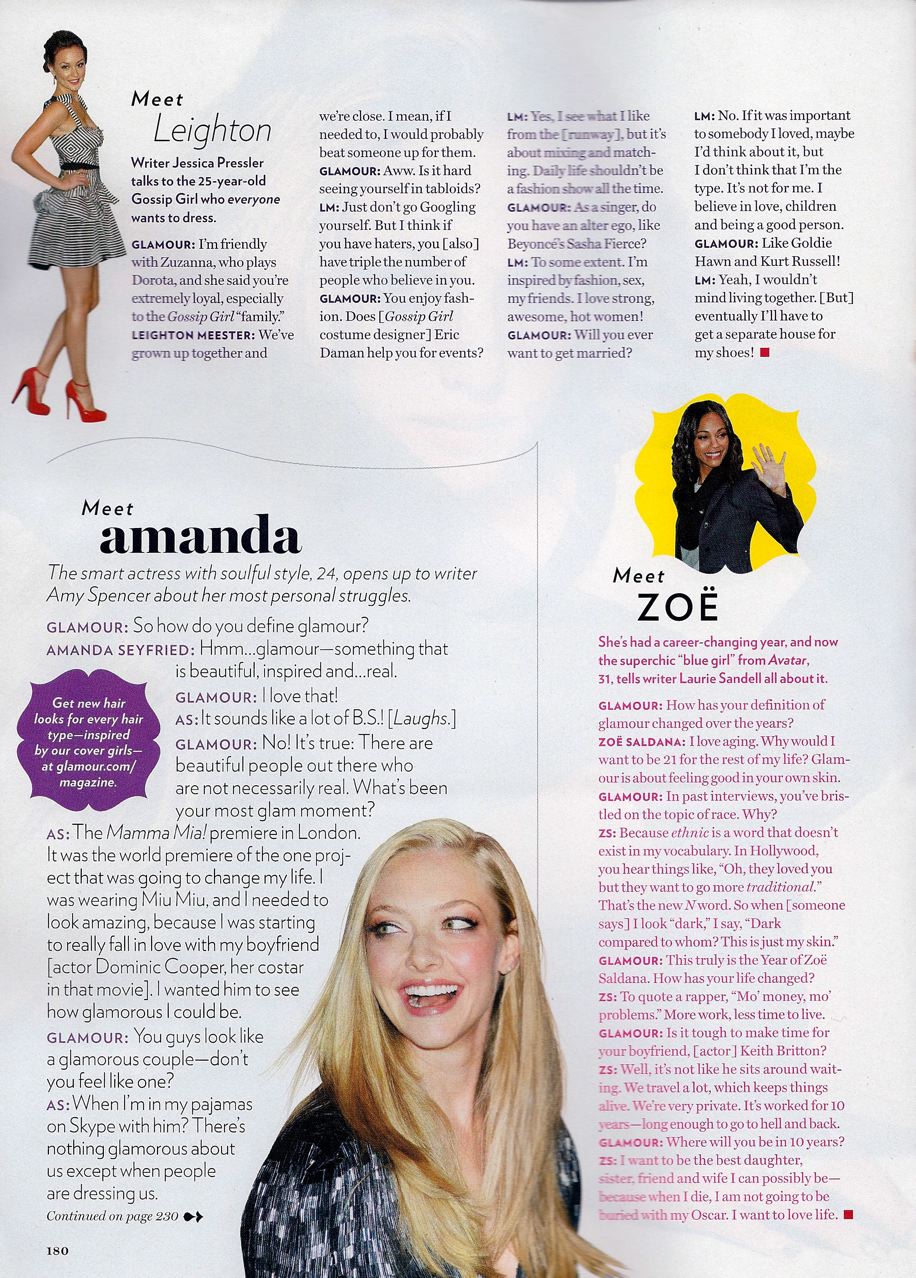 She's a very cool, sweet, funny, natural girl (who now owns THE cutest dog named Finn) and I wish her the best in her career. I hope I'll be lucky enough to catch up with her again as she rises to the top the of the acting barrel, which I'm certain she will.
—Amy