Foreign Stores: One of My "Favourite" Things
It was super fun to see my book selling on Amazon.com and Barnes and Noble of course. But I still get a kick when I see that my book is on sale in other countries, in a "Wow, it made it all the way over there?" kind of way. Here's a recent review of the book in the European store Foyles, which made it onto their current list of Mind Body Spirit faves:
Meeting Your Half-Orange at Foyles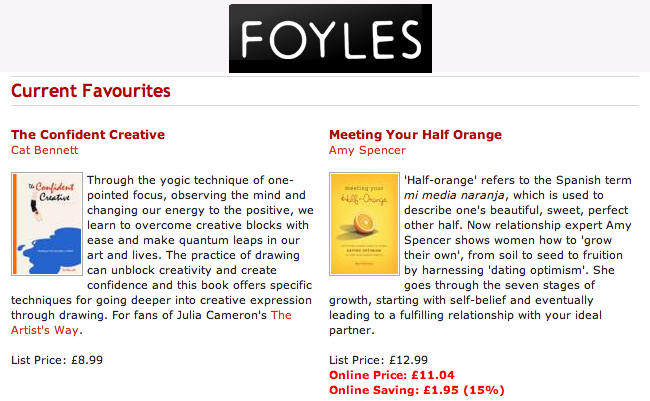 Thanks for the foreign (sales) aid!
—Amy