Ali Sweeney's Secrets to a Balanced Life
The March 2014 issue of Health magazine is chock-full of some fun stuff for me this month, and it starts on the cover. My fun interview with Ali Sweeney, host of The Biggest Loser and star of Days of Our Lives, appears inside.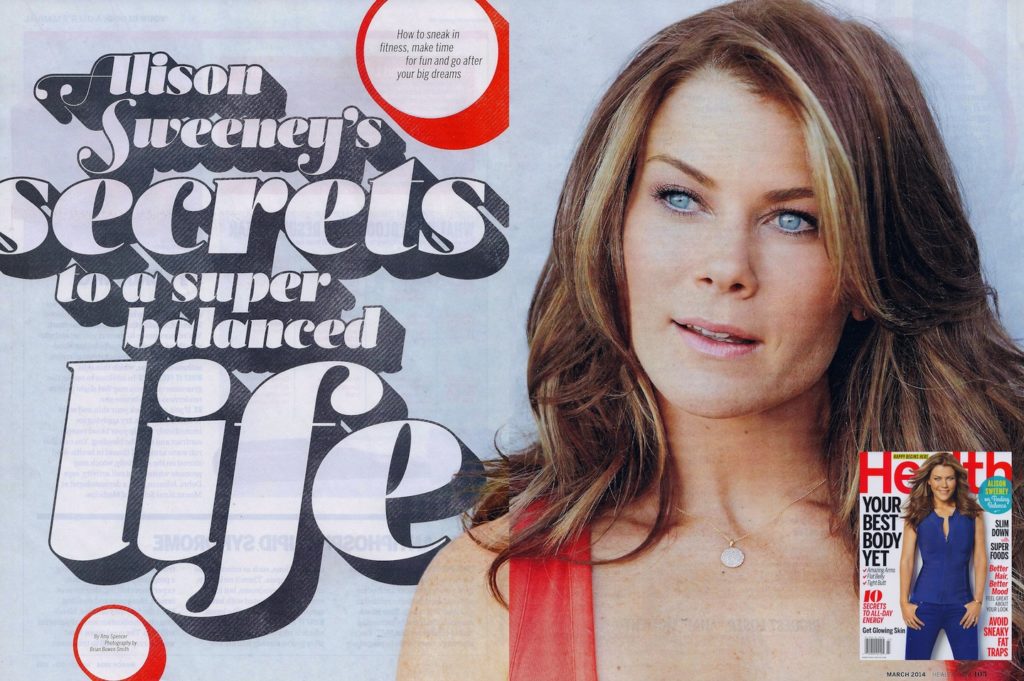 This is, I think, the third time I've been able to sit down and chat with Ali and her ideas for a healthy, happy, balanced life inspire me every time.
Grab the issue and see for yourself! Or, you can read the story 10 Ways to Lead a More Balanced Life online at Health.com. Or you can read the same piece that was picked up on  ABC News  and Fox News.
—Amy