A Cool Chat with Christina Hendricks
The new July/August issue of Health magazine features my interview with the star of one of my favorite shows: Christina Hendricks of Mad Men. It was a fun, refreshing interview, because Christina is no Joan Holloway!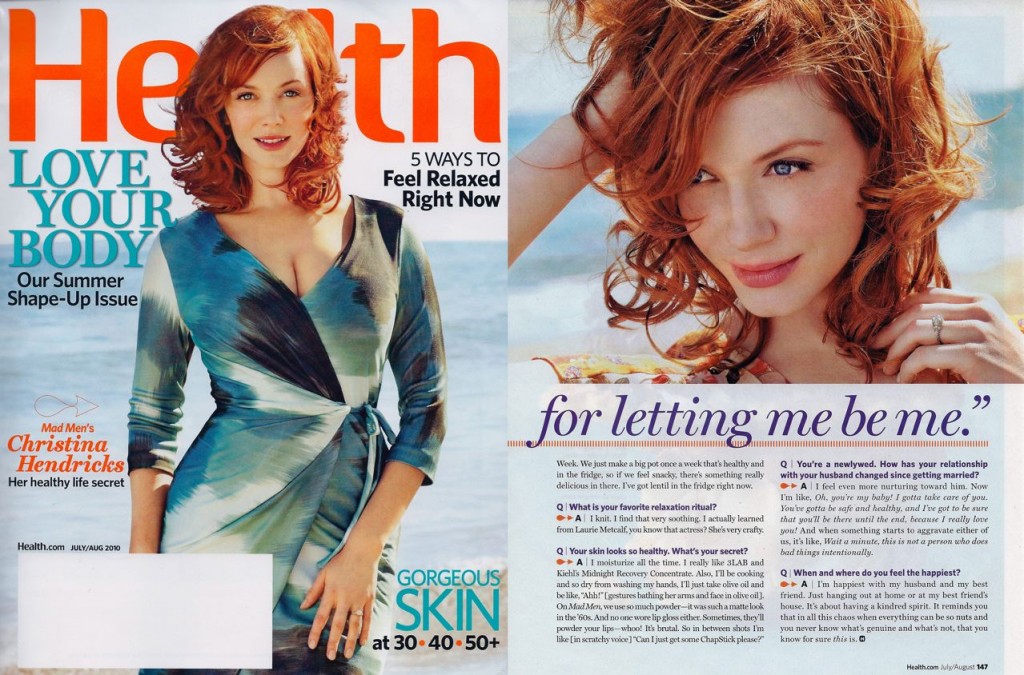 See the full interview at Health.com here: Christina Hendricks: Curvy, Confident, Gorgeous.
—Amy