Tracy Anderson: How to Get Summer Abs
I guess I just can't get enough of Tracy Anderson.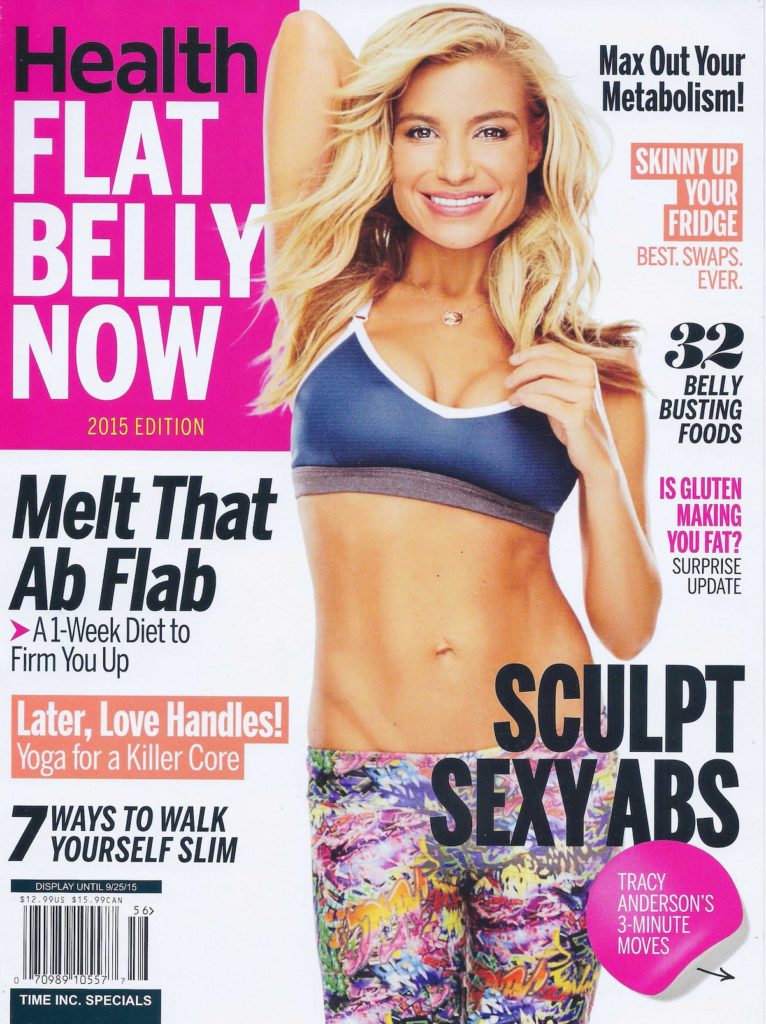 In addition to my cover story for the May 2015 issue of Health magazine, where I sat down with Tracy to talk about what led her to starting her successful fitness enterprise, I also got to talk to her for another issue of Health magazine. This time, we chatted about all things abs for the special summer issue: Flat Belly Now.
The issue includes my sit-down with Tracy about the best food and workout moves for a summer stomach.
The special issue also includes ab-happy outtakes of some of my other celebrity interviews—including my sit-downs with Rebecca Romijn, Hilary Duff, Julia Louis-Dreyfus, and The Biggest Loser trainer Jen Widerstrom.
Grab the issue to read it all.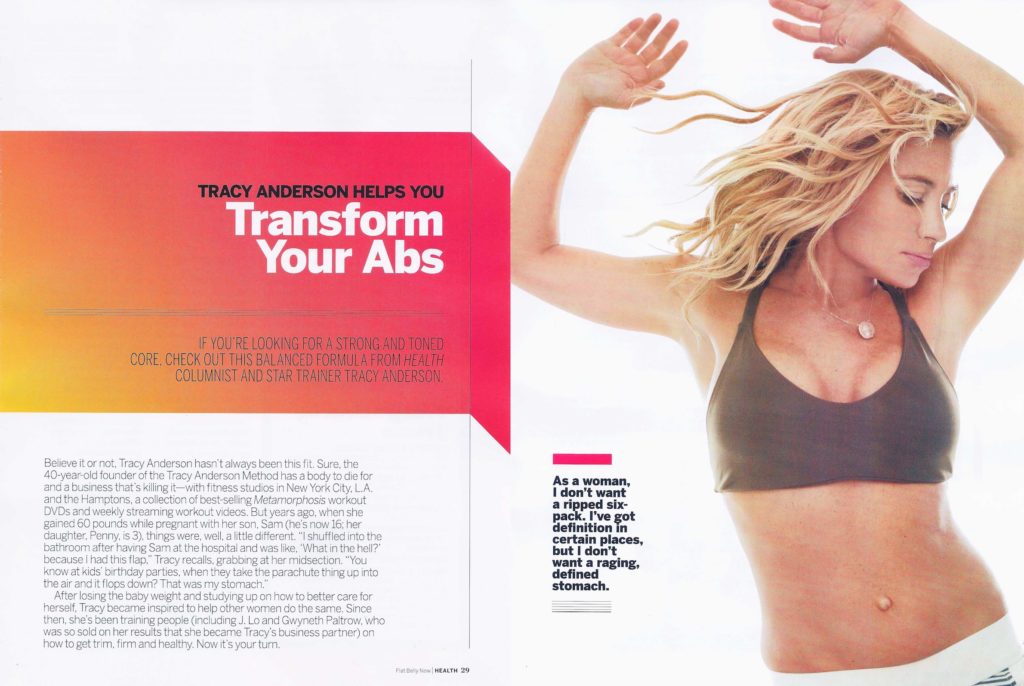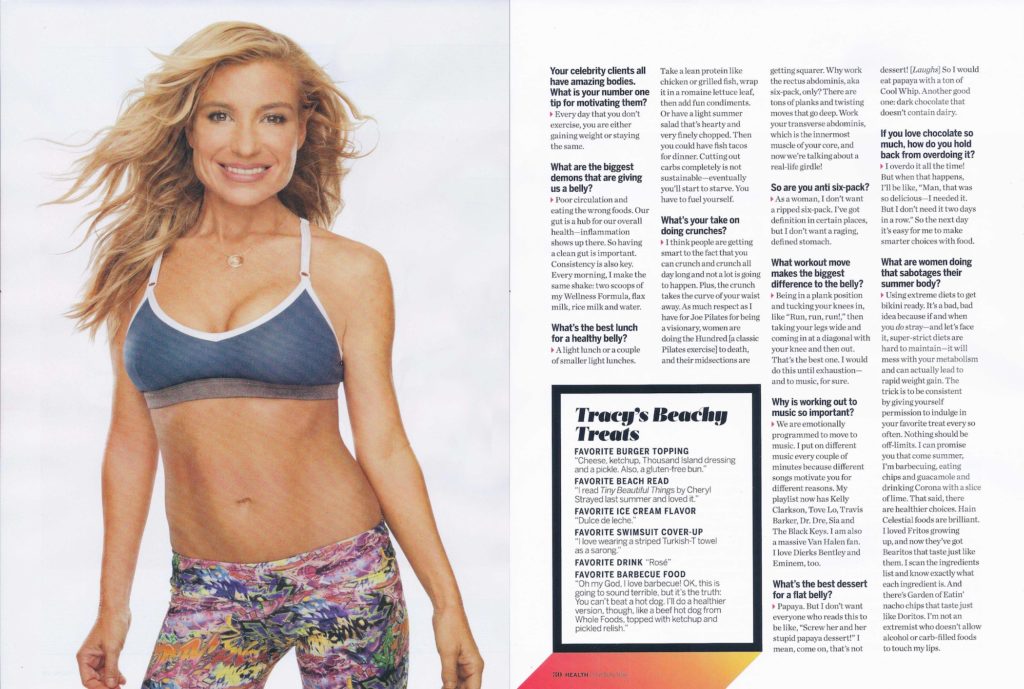 —Amy