Shay's All That: Shay Mitchell in Seventeen Magazine
For the August issue of Seventeen magazine, I met up with Shay Mitchell in Hollywood to talk to her about her inspiring, happy life.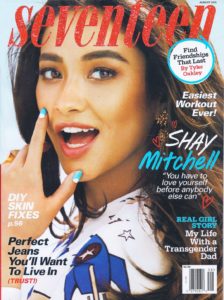 Shay is one of the stars of Pretty Little Liars, with a huge fan following. And during our long chat, it was a joy to see that she is using her platform for good—encouraging young women to find their confidence, spread their wings, and help others.
Especially fun for me: Talking with Shay gave me the opportunity sit down with the fourth and final Pretty Little Liar. (You can check out my interviews with the other three girls as well: Ashley Benson, Lucy Hale, and Troian Bellasario.)
Grab a copy of the August issue now to read the full story, and grab a taste here.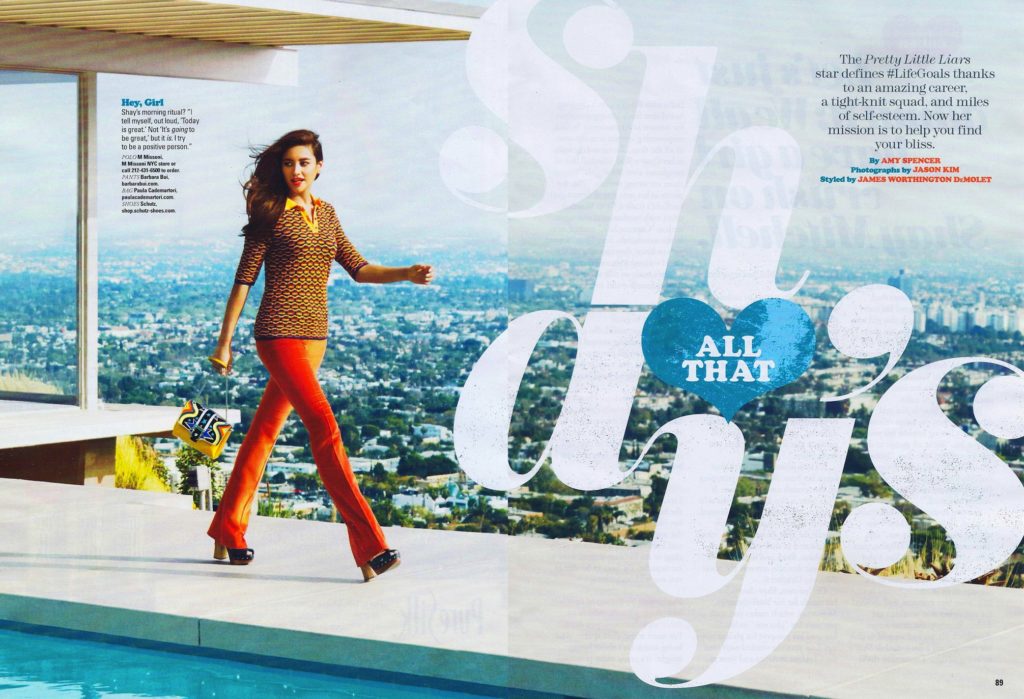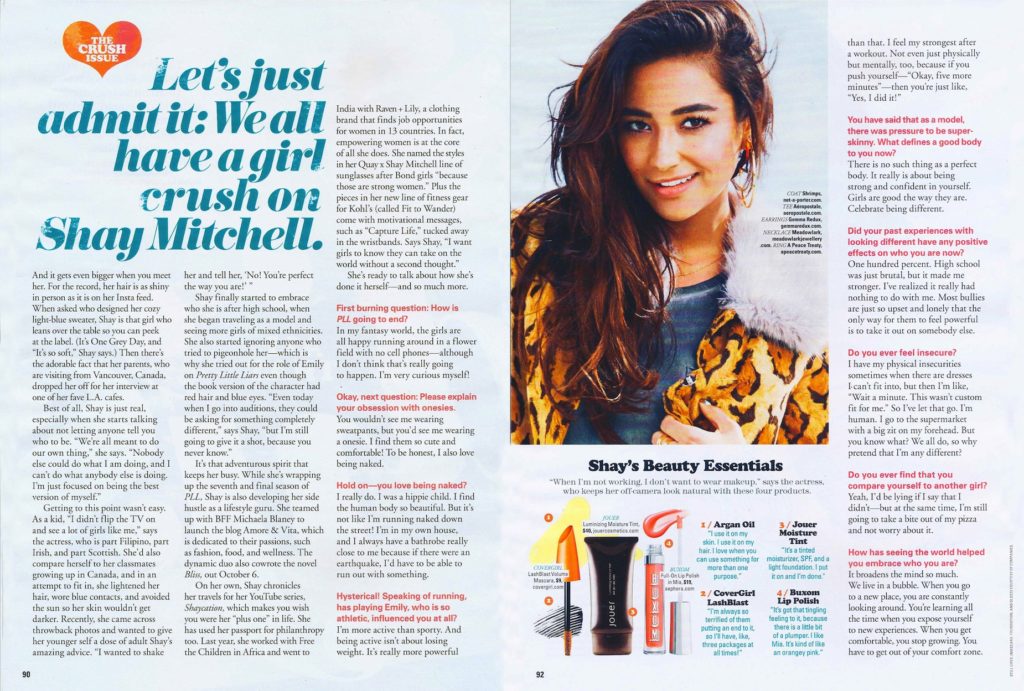 —Amy