The "Bones" of Green Health Tips
A couple of months ago, I interviewed Bones star Emily Deschanel for the cover of Health magazine.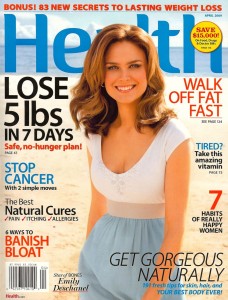 The "Absolutely Organic" interview appeared in the April 2009 issue. I was very impressed with how planet-conscious Emily is—she's someone who hates to order takeout because the food comes in plastic containers. As if I didn't feel guilty enough when I order three meals and two appetizers from the Chinese Szechuan place…just for myself.
Suffice it to say, I learned a few things from her during our talk, and I'm sure you will, too. You can check the whole story out here, at the Health interview with Emily Deschanel, or you can read it here, below.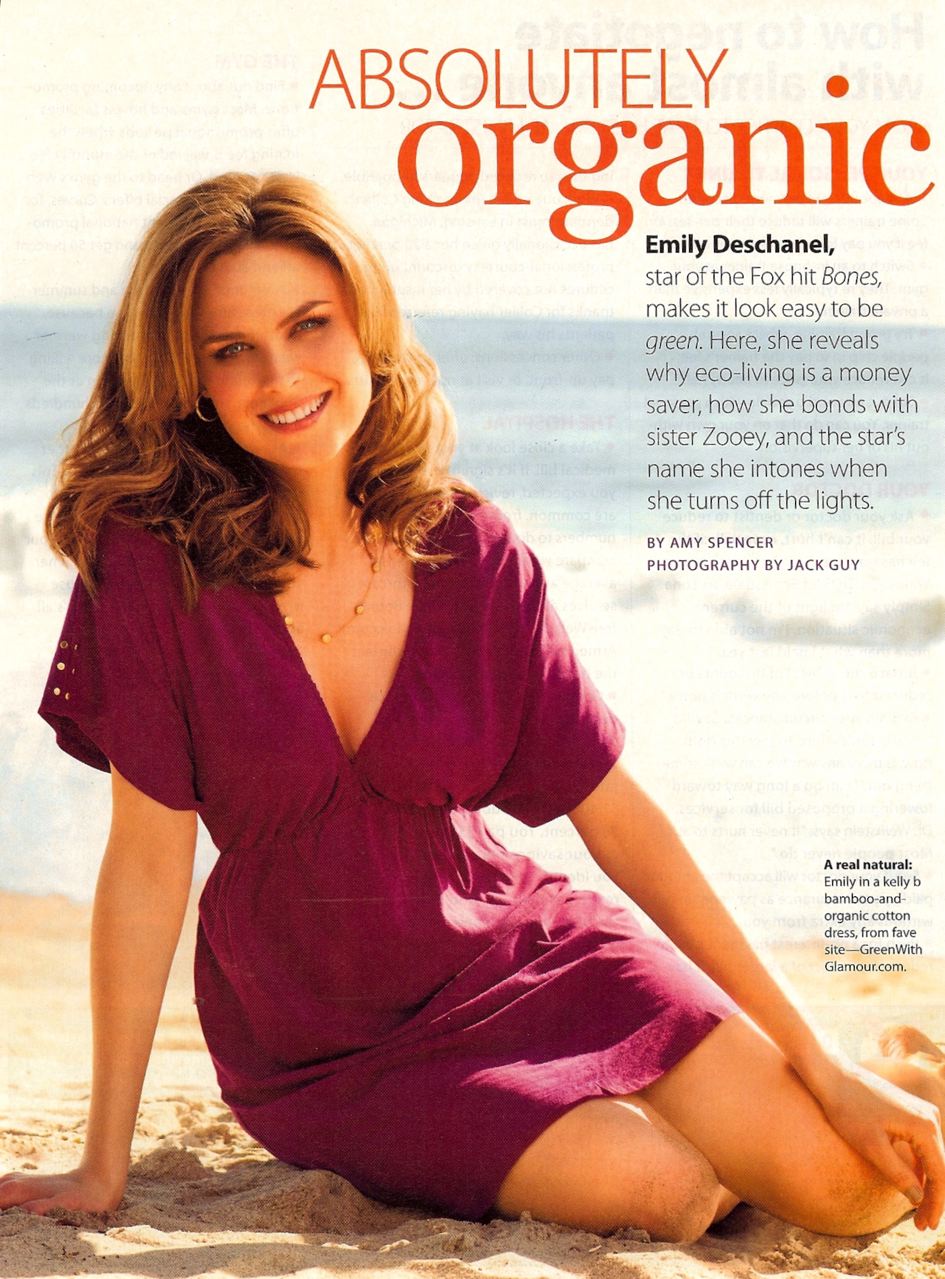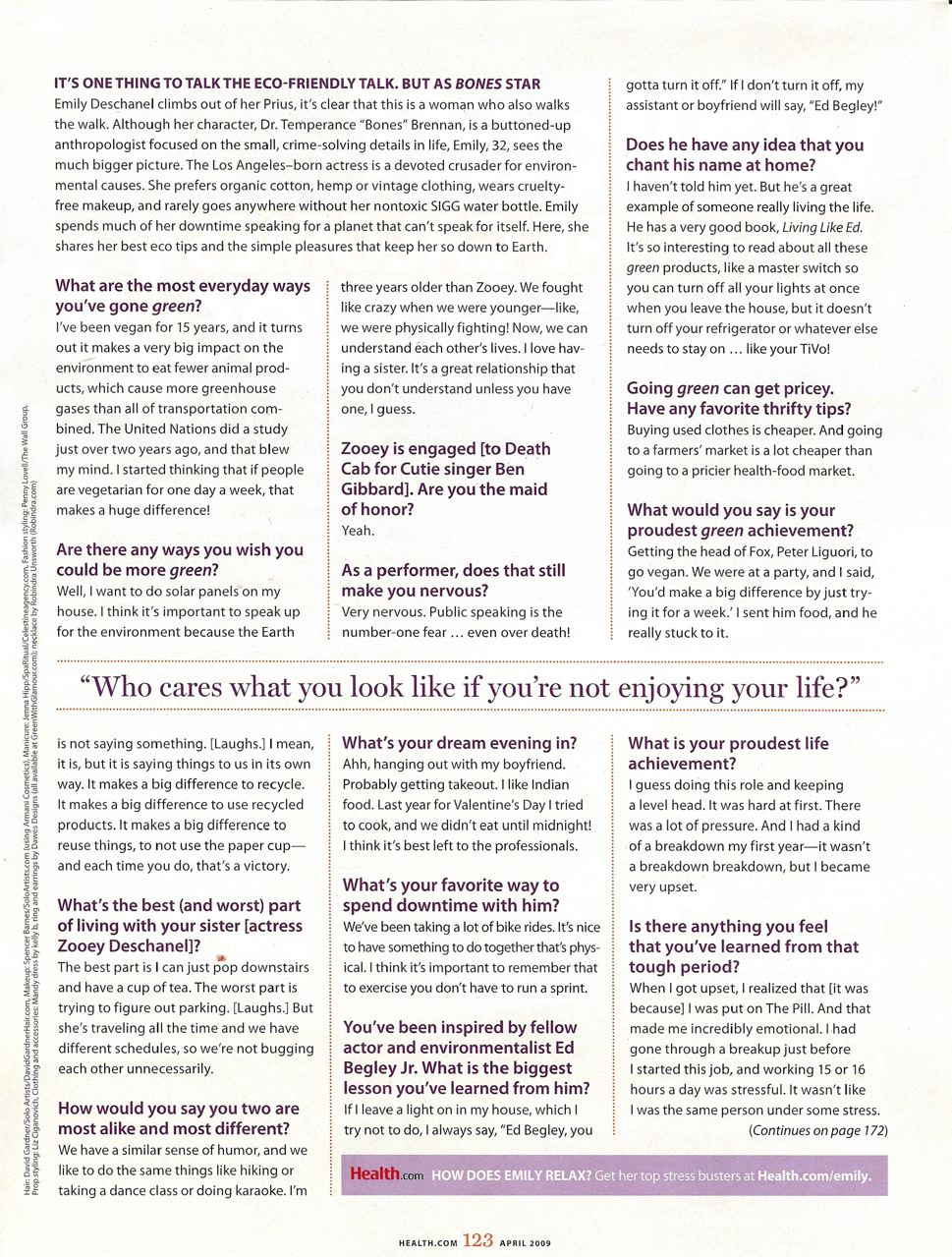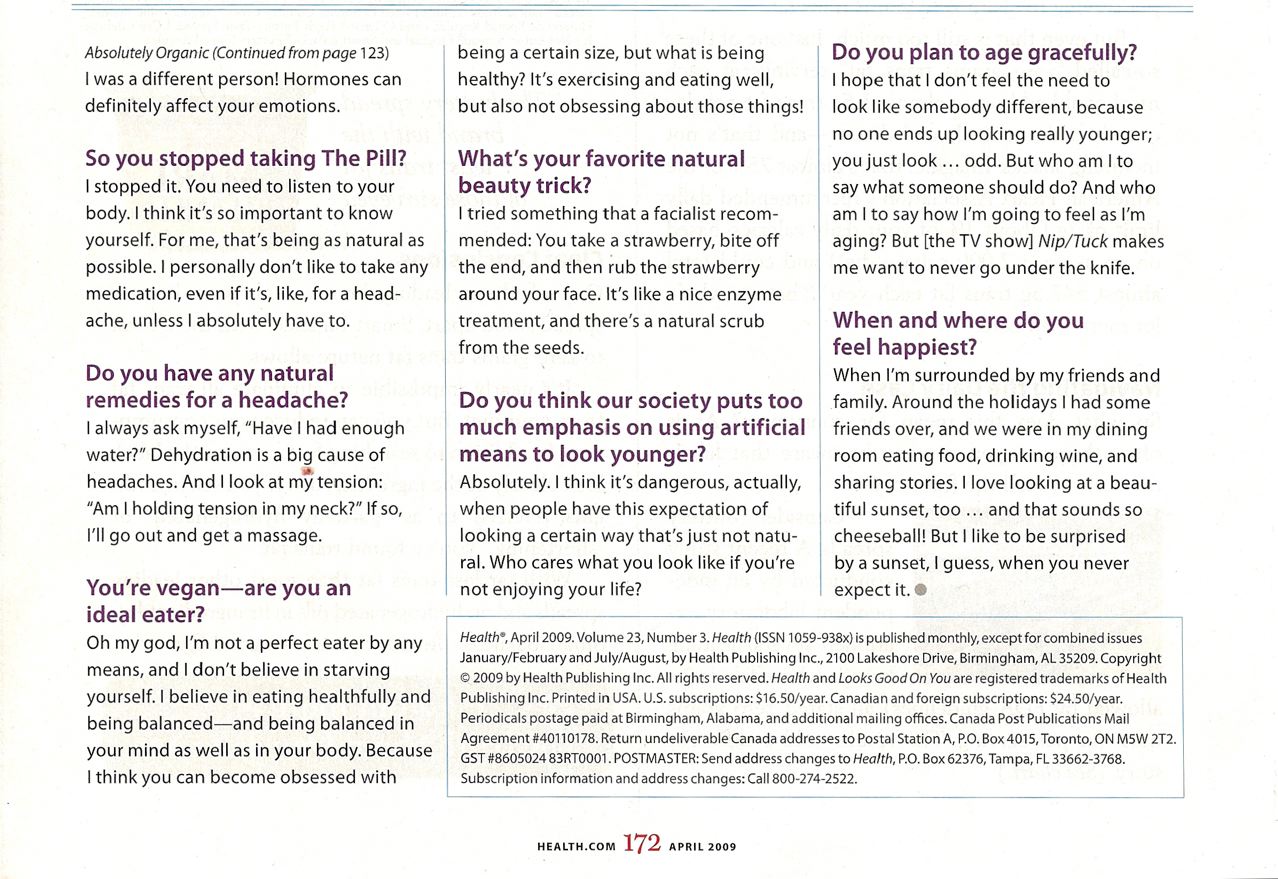 Well, I hope you find some of that "absolutely" helpful. 🙂
Amy