Queen Latifah's Dos & Don'ts
I got to interview Queen Latifah about five years ago for the cover of Glamour magazine, and now, every time someone asks me who my favorite interviews have been over the years, Latifah comes up in the top tier. I found her inspiring, wise and hilarious the first time, so when I got the chance to speak with her again recently, I jumped at it!
Here's our chat for the October 2013 issue of Glamour magazine, Queen Latifah Shares Her Dos & Don'ts of Life, in which she shares her plans for her new talk show and gives her Do or Don't take on some of the latest fall trends.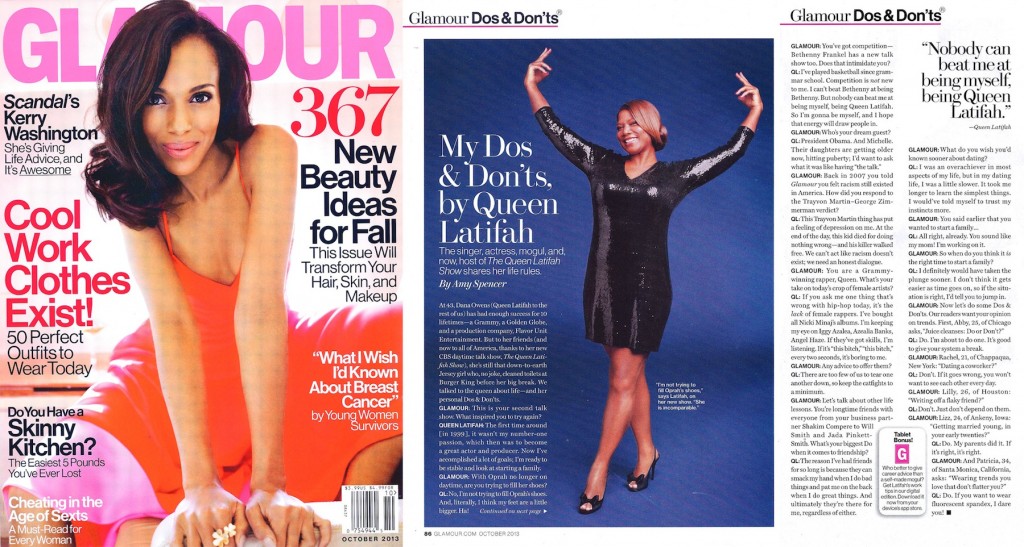 —Amy