My Sit Down with the Adorable Emma Stone
I interviewed Emma Stone about two years ago after her rad and hilarious role in Superbad.
It was a feature I wrote in 2009 on American Icons in Glamour. Check out the former shot featuring Emma Stone as Carrie Bradshaw in Glamour. Well, it's always fun to see how someone is faring a few years later, and for the cover of the brand new May 2011 issue of Glamour, I got to find out.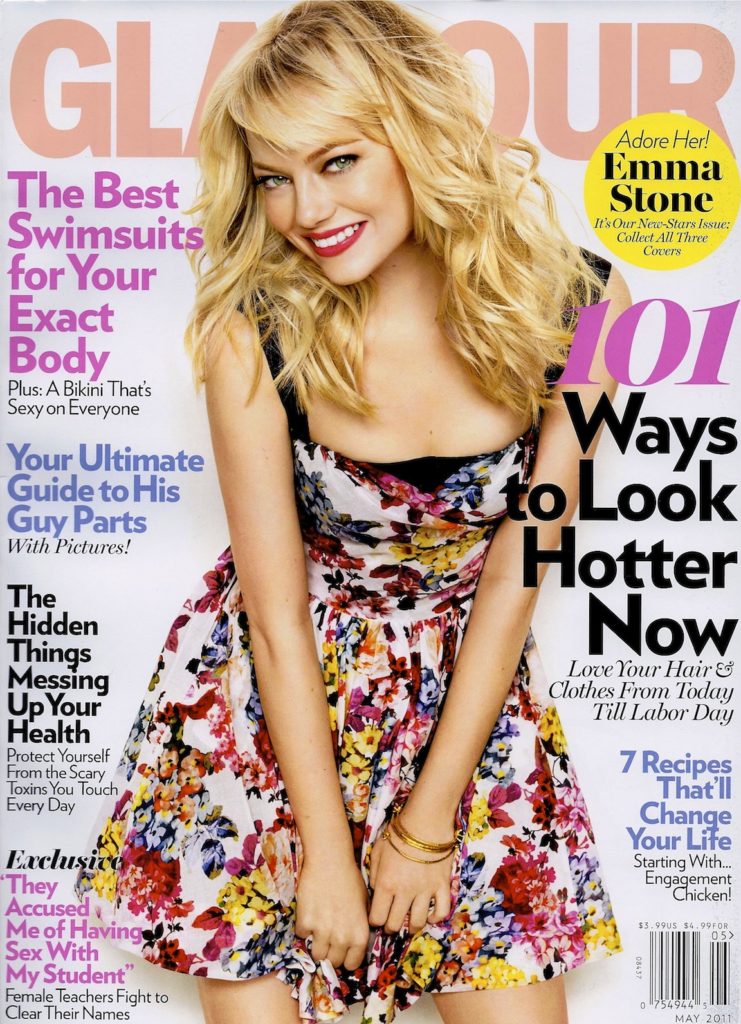 See what a few years does? Emma has since blown up, starring in everything from last year's Easy A to the upcoming The Help, Crazy Stupid Love and the next version of Spiderman. She's smart, sassy and about as into getting the grammar right as I am. How refreshing. Check out the full story in the mag: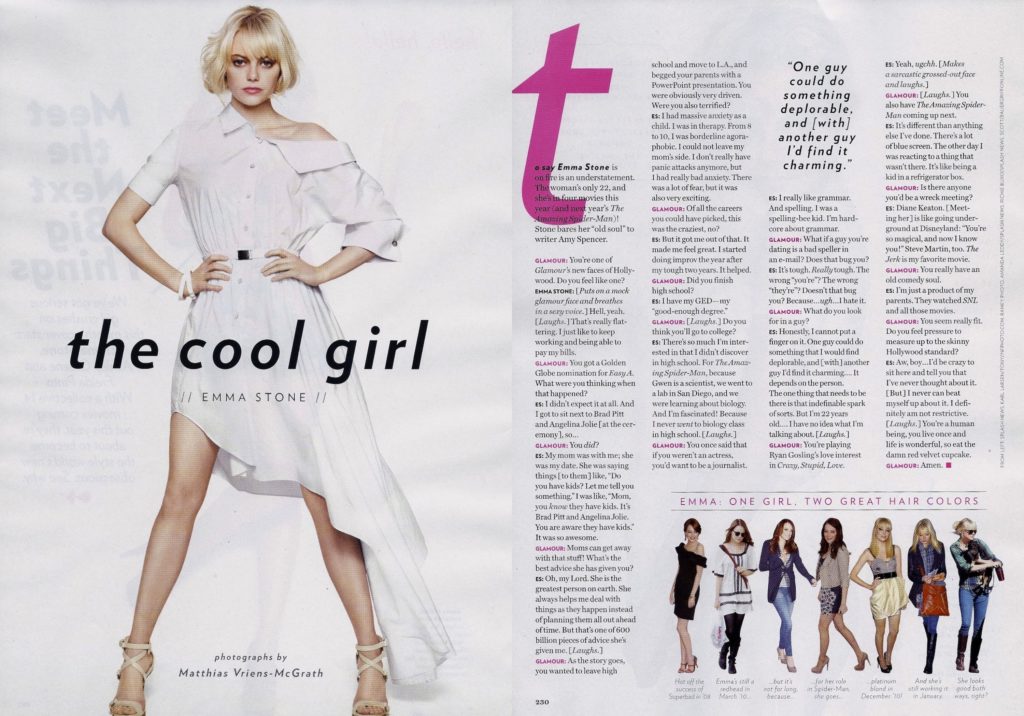 —Amy