My New Interview: Hilary Duff is All About Leaning Out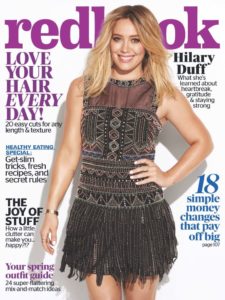 My latest cover story on stands is a sit-down I had with actress and singer Hilary Duff for the April 2017 issue of Redbook. I'd interviewed Hilary before, so I was looking forward to it—and she proved that she was still just as great as I'd remembered: open, fun, interesting and just…real.
We chatted a lot about what it's like being a single mom to her son, Luca, whom she's about co-parenting with her ex Mike Comrie—including mom guilt, how we judge each other, and what she does to stay emotionally grounded and happy as a parent.
You can read our full conversation by grabbing a copy of the issue, on stands now. Or, here's a small taste of our talk: Hilary Duff is All About Leaning Out.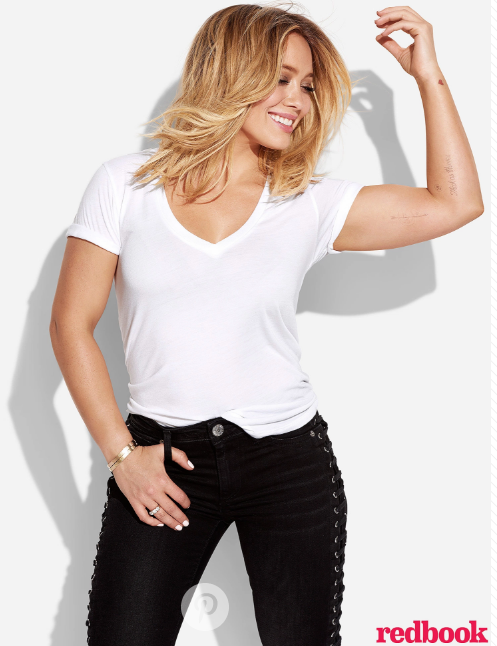 What I didn't include is all the gabbing we did about her show Younger, which I am hopelessly enthralled with. If you're not already watching, put June 28th in your iCal so you can check it out on TV Land when it returns for Season 4.
—Amy