My Last Ever Parade Magazine Cover: Will Ferrell, Ryan Reynolds and Octavia Spencer
This cover story is one of the most meaningful for me, as it is my last ever print cover story for Parade magazine, which is closing its print edition this month after 82 years. So it was an honor for me to close out my wonderful run interviewing stars for the magazine with a story on a power trio.
For the October 30, 2022 issue of Parade magazine, I got to speak with three of the most impressive actors and producers working today: Will Ferrell, Ryan Reynolds, and Octavia Spencer, who talked about their Christmas Pasts and Present and their new film Spirited (debuting on Apple+ TV on November 15).
They shared how they sing, they dance and how, in Spirited, they turn Dickens' A Christmas Carol into a funny, heartwarming romp.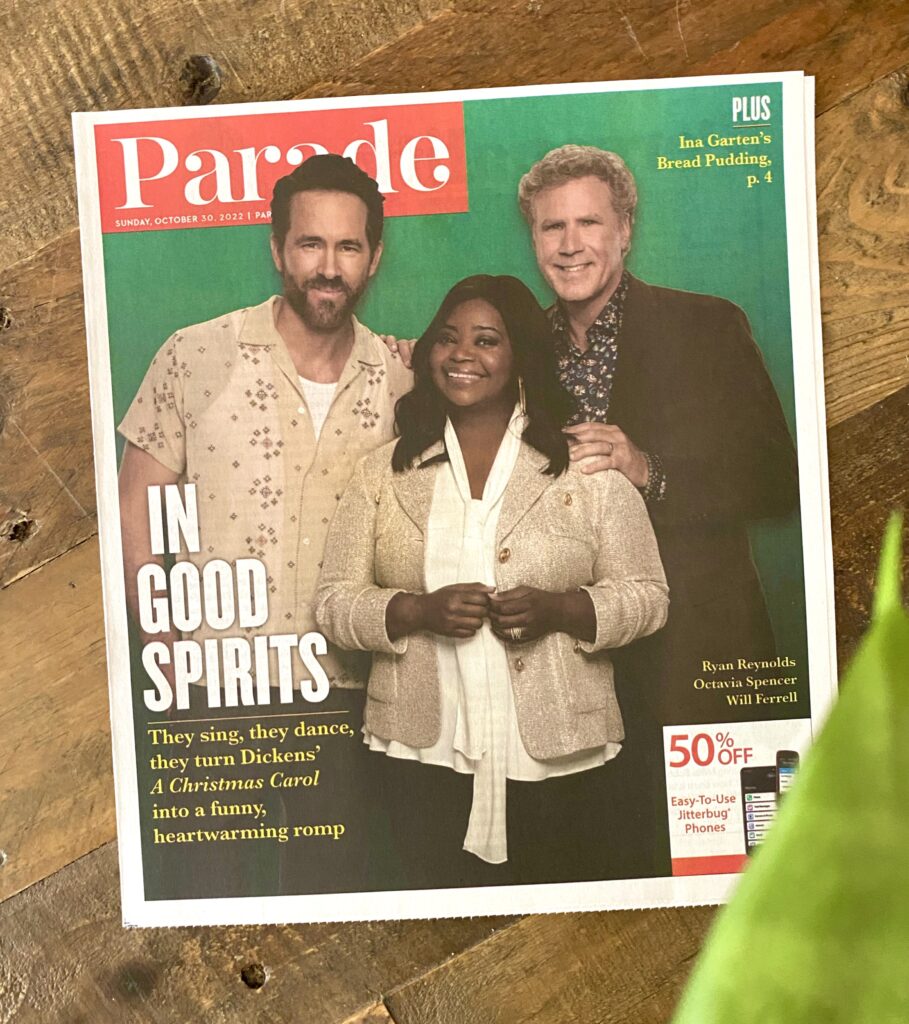 Read the full story here: In Good Spirits: Octavia Spencer, Ryan Reynolds and Will Ferrell Share Sweet Details from the Christmases of Their Childhoods.
—Amy