My Health interview with Lauren Graham
Now that March is winding down, I realize that I forgot to tell you about my recent interview with Parenthood's Lauren Graham for the cover of Health magazine's March 2011 issue! So…guess what? We chatted. I laughed a lot. And I wrote about it. Here's a taste of my interview. You can read my full interview with Lauren Graham on the Health site: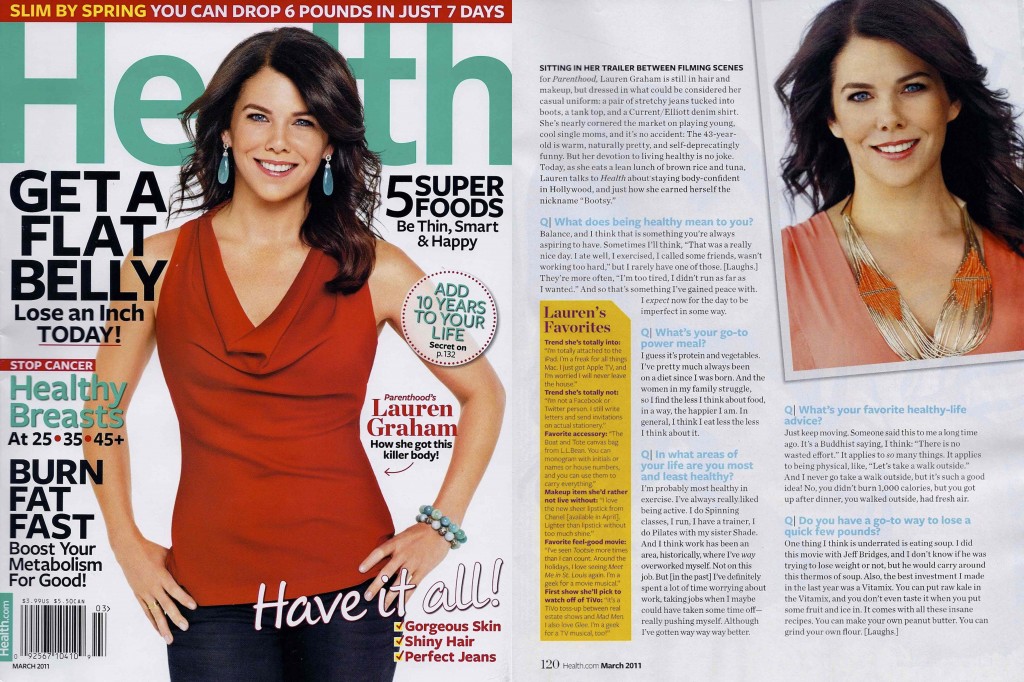 Now, I'll get back to watching Lauren on Parenthood, which may officially take the top of my "favorite show to find on TiVo" list these days. Enjoy the interview!
—Amy