My Glamour Interview with Minka Kelly
My most recent interview is out on stands now. It's a chat I had with actress Minka Kelly—who is on NBC's Parenthood and stars in the new film The Roommate—which appears in the March 2011 issue of Glamour magazine.
For the piece, Minka posed for some adorably cute and pretty shots in the mag, which you can see at Glamour.com in Minka Kelly Demonstrates 4 Sexiest Looks, along with my interview with the fun, sweet star.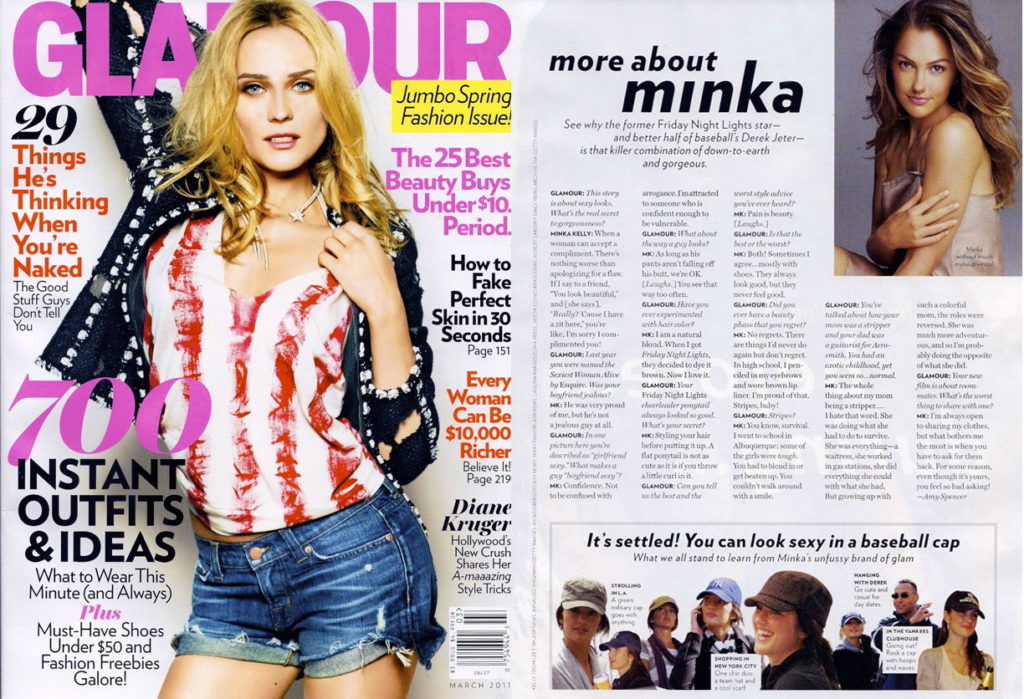 —Amy