Jillian Michaels Life & Love Advice
Okay, here's another woman I love: Jillian Michaels. She's always an amazing interview, full of fascinating information and with a fun, "What's up, buddy!" attitude to go with it. Often, I chat with her mostly about health and fitness and a little bit about life, like I did for my Redbook Cover Interview: Jillian Michaels Gets Personal About Her Biggest Dream Yet and for my Health magazine Cover Interview: Jillian Michaels: Weight Loss Tips That Work.
But this time, I got to chat with her a lot about life. Her fearless and funny advice isn't linked in at Glamour.com online, but here is what she told me for Glamour's April 2013 issue.
Click on the image to get a readable version of Jillian's awesome insights in "5 Things You Shouldn't Give a Sh*t About."
Here's to being you!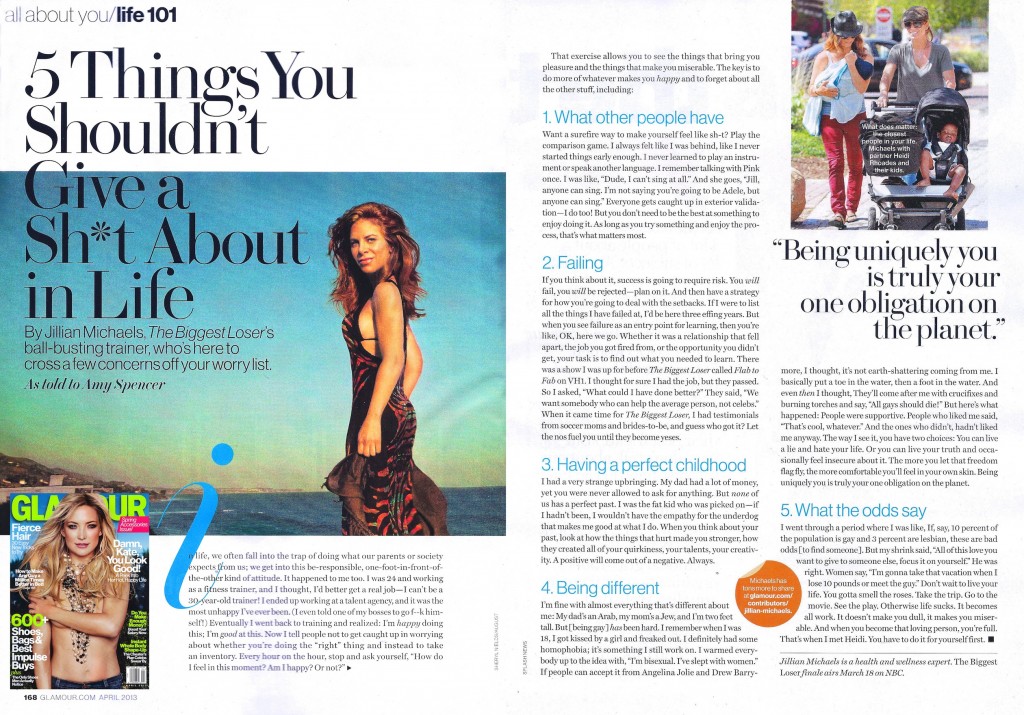 -Amy