I Tried Ali Sweeney's Diet and Wrote About It
Ahhh, January.The time of the year we really start running, juicing, kale-ing, steaming, spinning and hiking.
Or that we intend to, anyway. Luckily for me, this year I got a bit of a head start on the health kick when Redbook magazine asked me to not only interview their cover star—the gorgeous Ali Sweeney, host of The Biggest Loser and Days of Our Lives star—but to take on her workout and diet for a month to see where it got me.
And where did it get me? Well, it got my weight falling and my legs burning, that's where. And I was all the better for it.
If you want to read all about it and get some ideas for your own diet or workout routine (and have a laugh at the times I faltered) pick up the January 2014 issue of Redbook, or download the iPad version. (The Redbook link to the story currently features a few photos and pull-quotes, but not the whole piece.)
Here's a little taste of Ali & Me: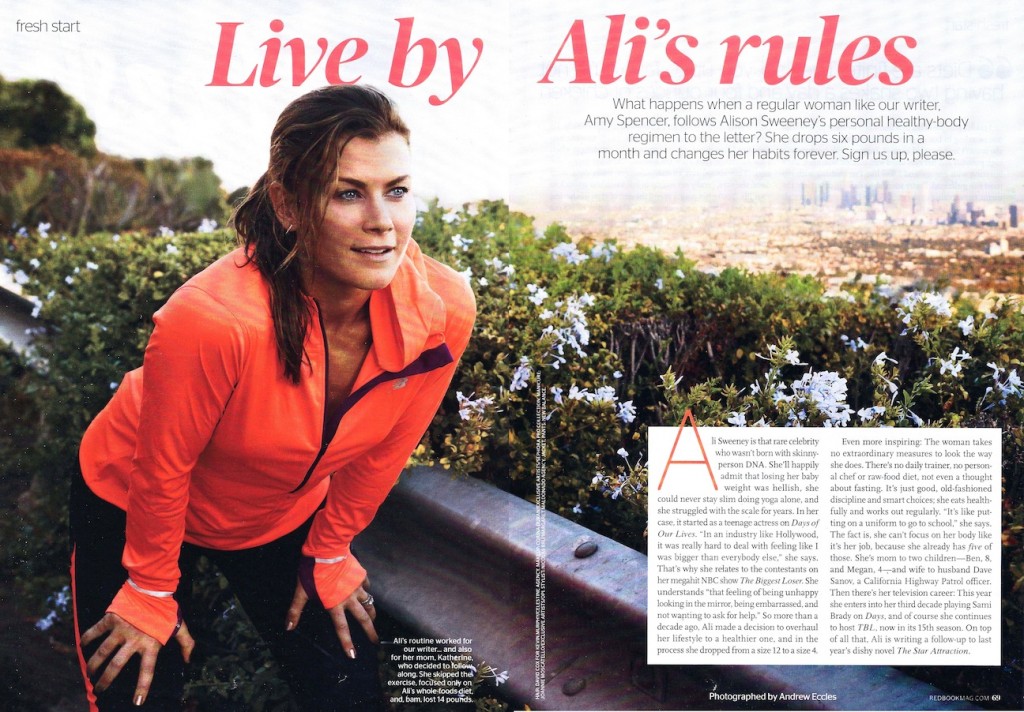 —Amy