Now that I'm more than a decade into being a full-fledged California girl, it's been fun working on some of the issues of Visit California magazine — the state tourism guide. My latest: A cover interview with Extra host Mario Lopez for the 2018 edition of Visit California that will be out all year.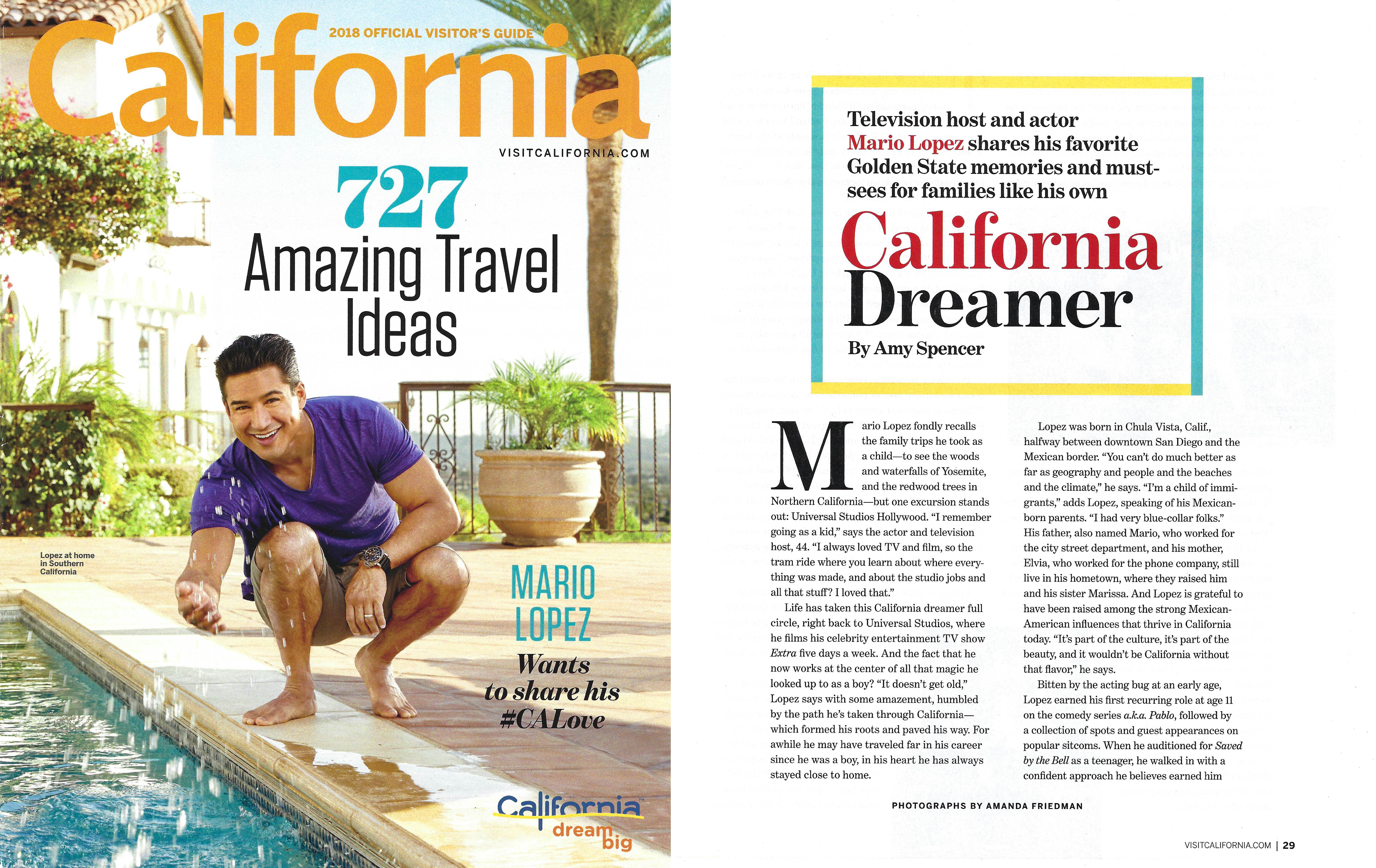 Here's his "California Questionnaire" which also links to all sorts of good Golden State recommendations.
And as for my recommendations? Here are mine, shared in my contributor Q&A.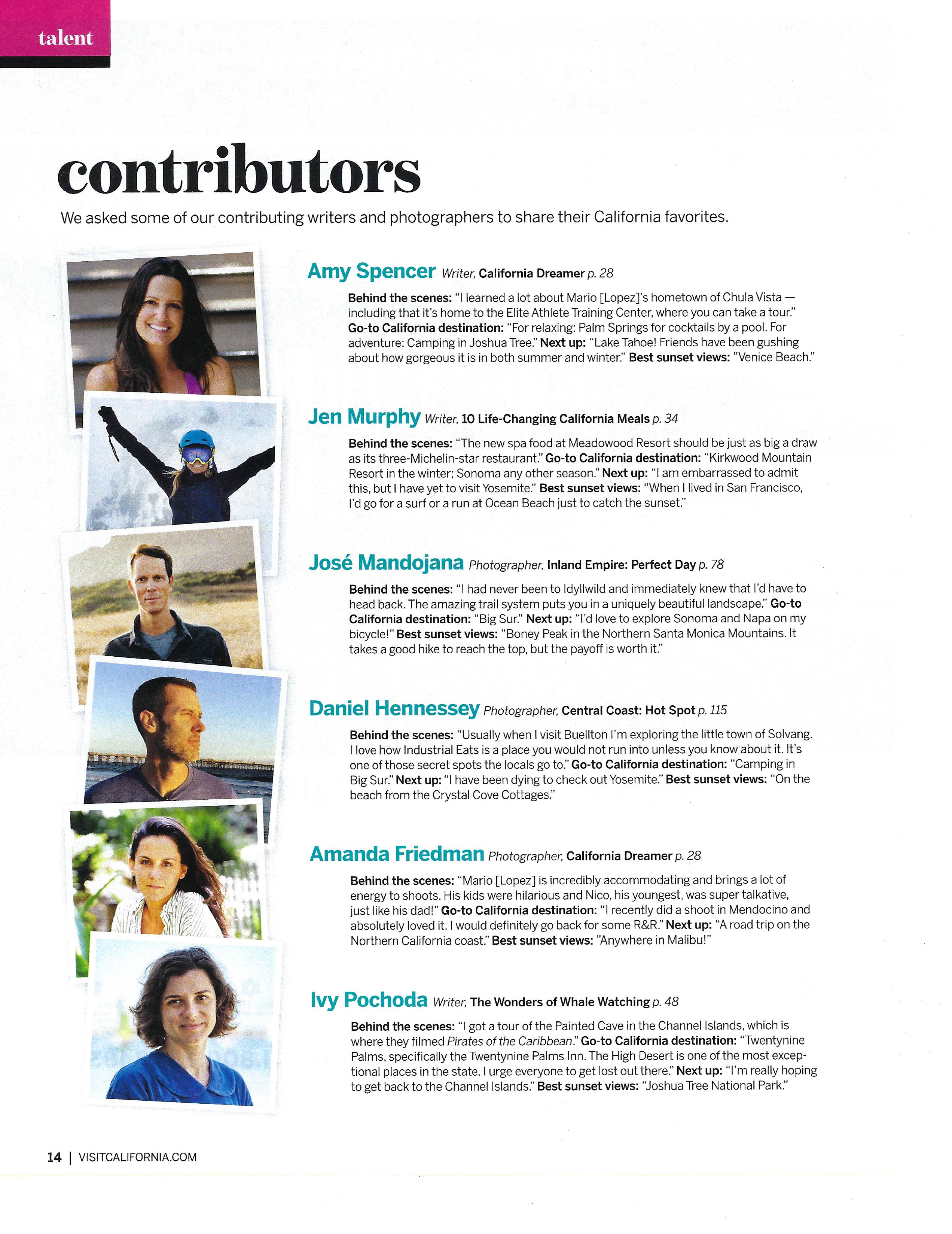 —Amy