Some HAPPY LIFE CHECKLIST Tips for HEALTH
I got to share some "Happiness Boosters" with Health magazine for their July/August 2014 issue. I offered 3 tips that I consider go-to happiness boosters, based on ideas in my latest book, The Happy Life Checklist: 654 Simple Ways to Find Your Bliss. Pick up the current issue of Health today to check them out.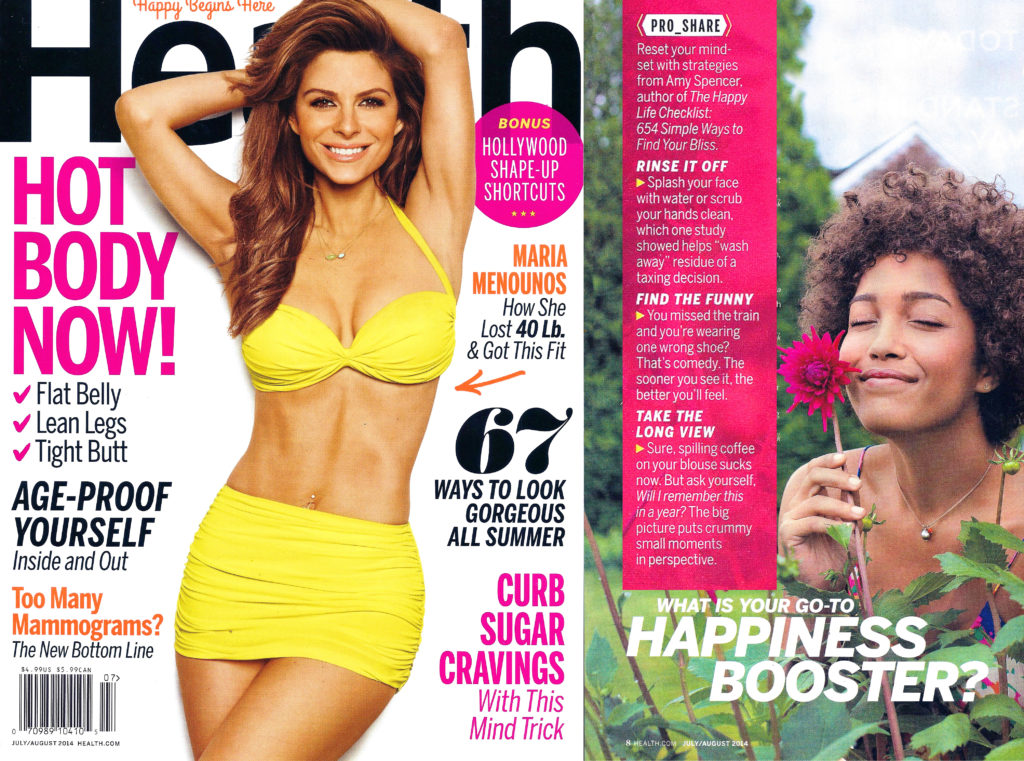 If you can't read them, here's another image of my "Pro-share" tips that will help you see them more easily:

Here's to a happy week.
—Amy