Parade: NFL Legend Terry Bradshaw
Terry Bradshaw: The legendary NFL quarterback on today's football salaries, being a grandpa, and hanging out with Burt Reynolds.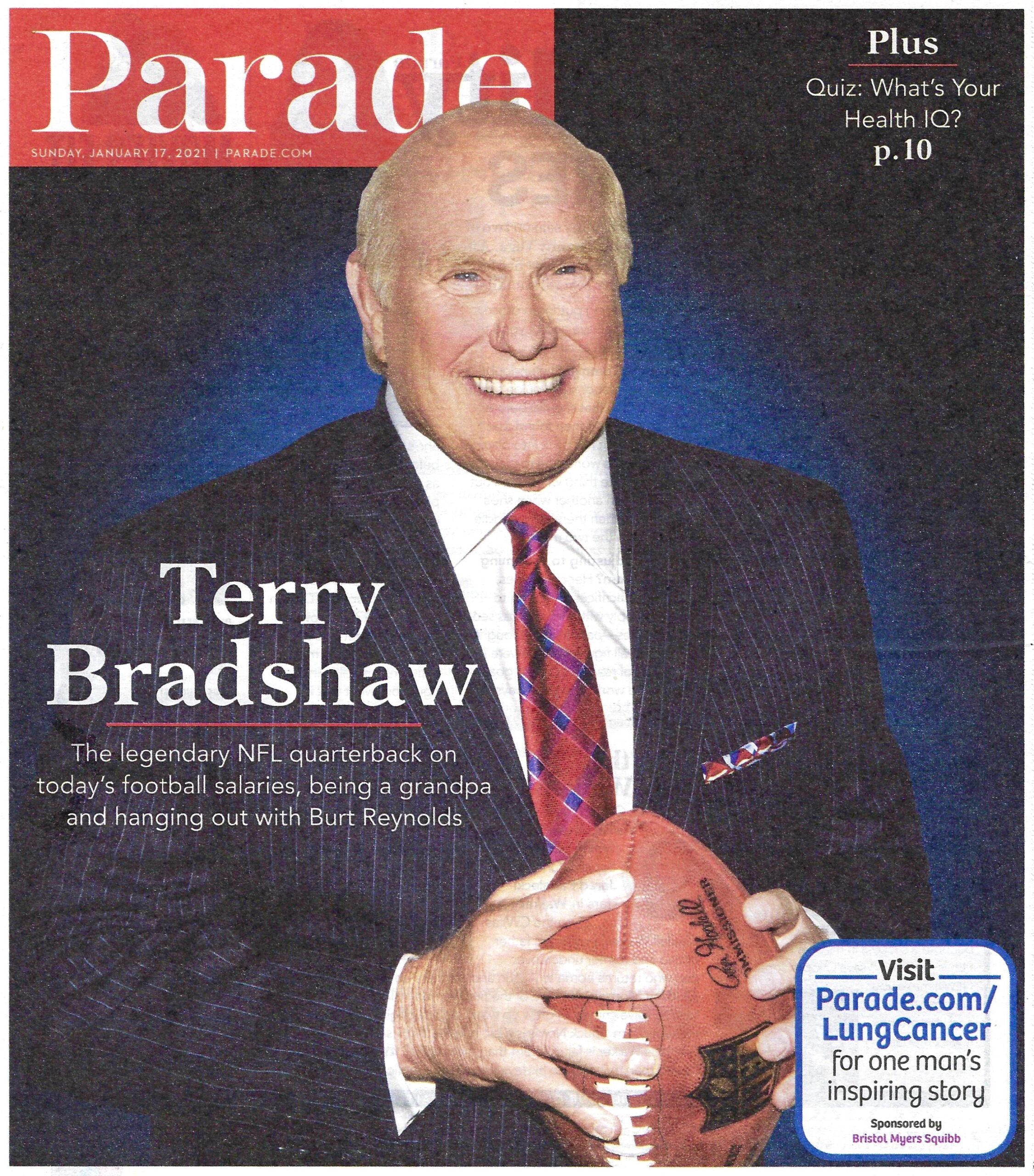 For the January 17, 2021 issue of Parade, I sat down to Zoom with NFL Hall of Famer, Fox sports analyst and now E! reality TV star Terry Bradshaw. Read the full story here: NFL Legend Terry Bradshaw Talks Marriages, Memories and the Baptist Backlash He Got for Getting Buck-Naked
Legendary NFL quarterback Terry Bradshaw on football memories, being a grandpa and why he was glad to leave the game behind.