Parade Cover: Harrison Ford
Harrison Ford Reveals His Secret to a Happy Marriage, What Led Him to The Call of The Wild, and What's Next for Indiana Jones.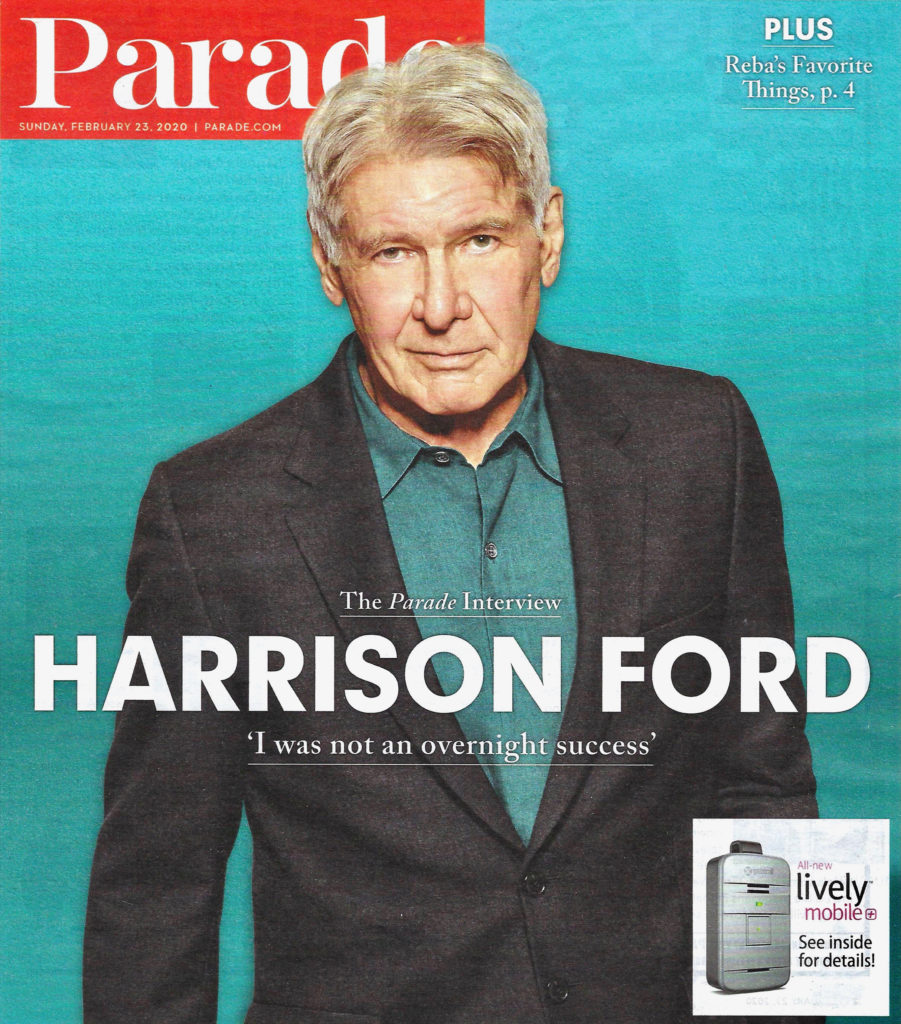 For the February 23, 2020 issue of Parade, I sat down with iconic actor Harrison Ford. Read the full story. The Parade Interview: Harrison Ford: I Was Not an Overnight Success.