Nerds Rule: The Stars of Young Sheldon
How did they find just the right little star to play everyone's favorite nerd from The Big Bang Theory as a boy?
The answer is in one of my latest features covering the September 10 edition of Parade magazine.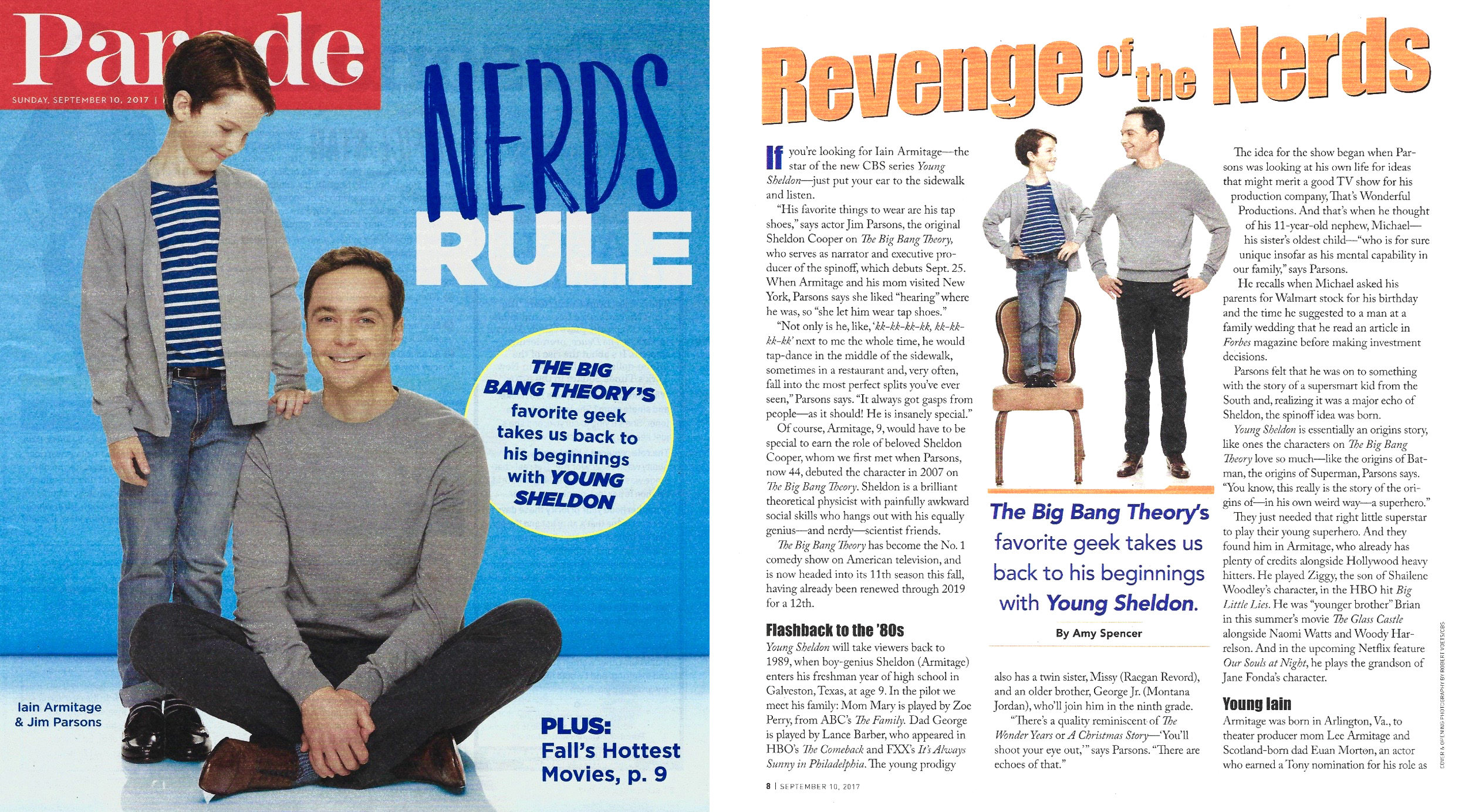 You can read my Young Sheldon profile on Parade.com featuring interviews with both Jim Parsons—who plays Sheldon on the original hit show—and the star of the brand new CBS spinoff Young Sheldon, Iain Armitage.
—Amy