My Thoughts On Our Grandparents' Good Advice
I was asked for my advice by a lovely writer, Stacey Feintuch, for this Reader's Digest story, so I offered it up — on two pieces of Grandma's relationship wisdom that I believe still holds true. I've always liked so it's a pleasure to be a part of it this month.

I contributed my advice to two sections in the piece — both about relationships. My advice was based on what I'd learned writing Meeting Your Half-Orange, my first book on dating, love and optimism.
You can read the whole piece, and my full thoughts in it, in the story:  "7 Pieces of Advice to Take From Your Grandparents — and 5 to Forget" on Reader's Digest.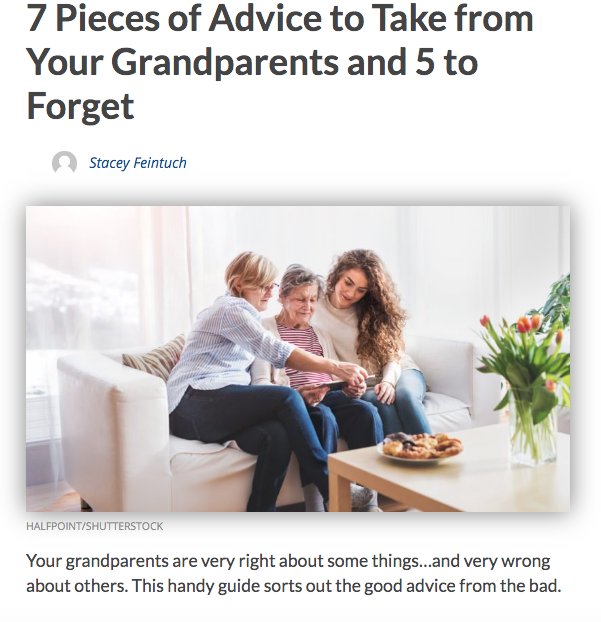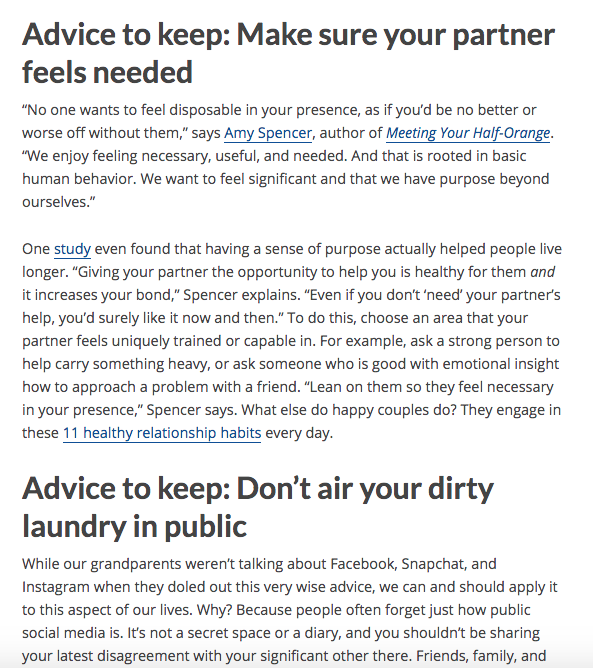 –Amy