Meeting Your Half-Orange: The Site
Want to flip your attitude in a small but profound way so that you come to see dating as a positively amazing step on the path to meeting your other half? Want to find the person who's so absolutely, totally right for you that you almost can't believe a connection so perfect was even possible?
That's what dating optimism will do for you: It will help you become so happy in your own skin and so focused on the relationship you want, your ideal other half will be naturally drawn straight to you! Find out more here: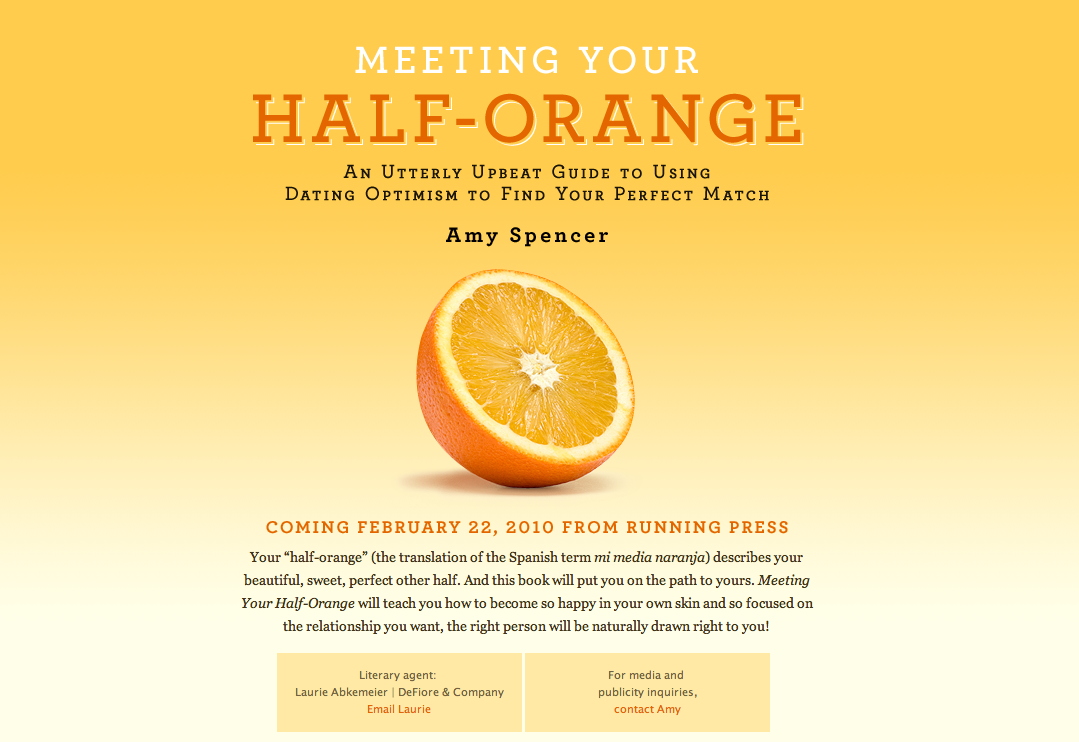 Check out www.meetingyourhalforange.com for more info. Or email me (through Contact Amy) to find out more!
While you wait for the book, check out my fab, fun daily doses of positivity at TheDatingOptimist.com.
Happy living, dating, eating and loving,
Amy