Julianne Moore: How Lucky am I?
My latest cover story gave me someone to truly root for at this year's Academy Awards: Julianne Moore, who won for Best Actress for her role in Still Alice.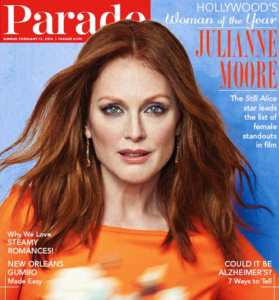 Julianne and I chatted for last weekend's issue of Parade. You can read the full story, Julianne Moore: How Lucky Am I? online at Parade magazine, located on The Washington Post's site.
She talks about her experience preparing for Still Alice, how her parents interests influenced the kinds of roles she still chooses today and why she feels so lucky on all counts at this time in her life. Plus, Francis Lawrence, who directed Julianne in The Hunger Games: Mockingjay movies, had a few unique things to tell me about Julianne's work on set, too.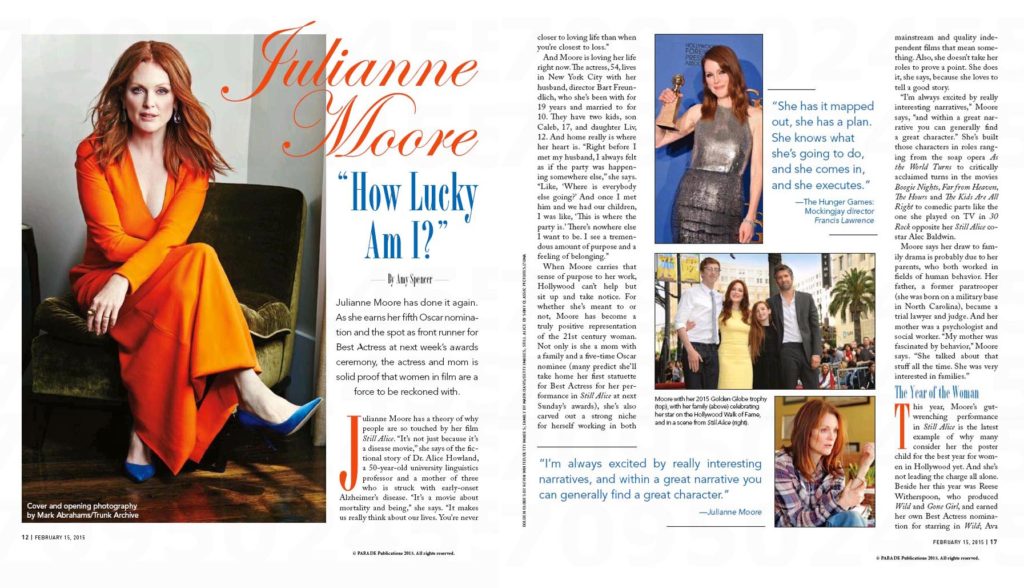 —Amy