James Van Der Beek's Gift Giving Tips
Okay. I had no idea that James Van Der Beek was absolutely hilarious. Did you know this? You should know this. I found out when I had the joy of chatting with him a few months ago for the December 2012 issue of Glamour magazine.
We wanted to come up with some gift-giving tips for women from a guy's point of view, and James, most recently seen on the comedy Don't Trust the B—- in Apartment 23, came through in spades. Kind, professional and funny as all get-out. And he had some good ideas when it came to wrapping things up around the holidays.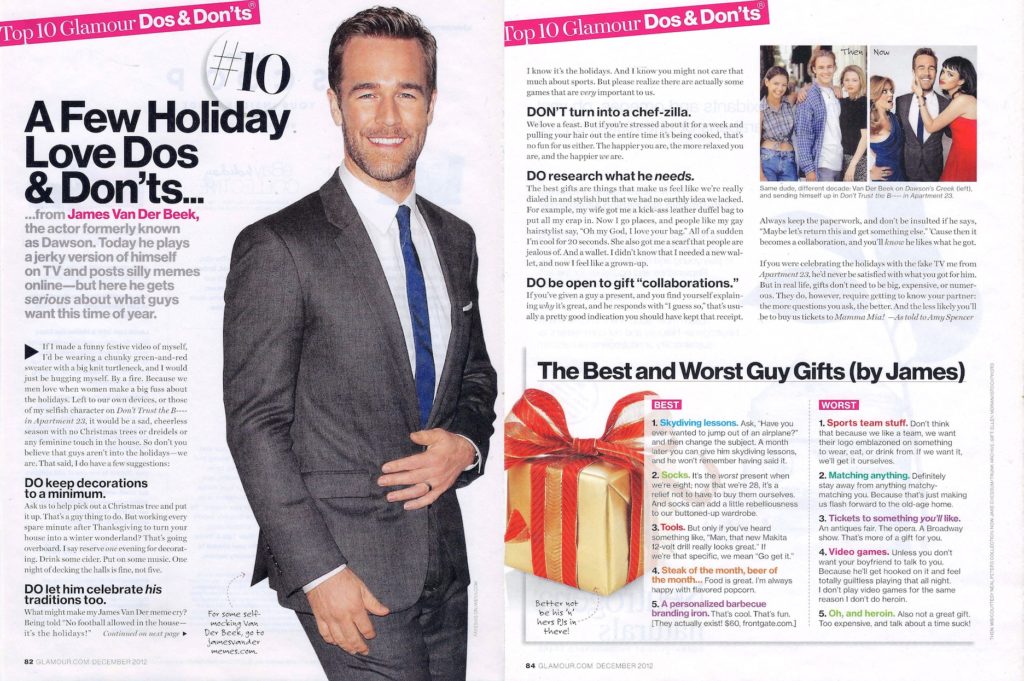 Here are some of the highlights of my James Van Der Beek story on Glamour.com.
—Amy