Get Ready for Ellen's Design Challenge
I have paint and primer all over my hands. And some on my knee. And I just found some on my forearm earlier. But it's all for a good cause: I'm re-doing my bathroom. Yes, I could pay someone to do it, but I love DIY and home design, which is why I also love HGTV. Which is why when I got the opportunity to meet and talk to the cast of an upcoming design show on the HGTV channel for HGTV Magazine, I jumped!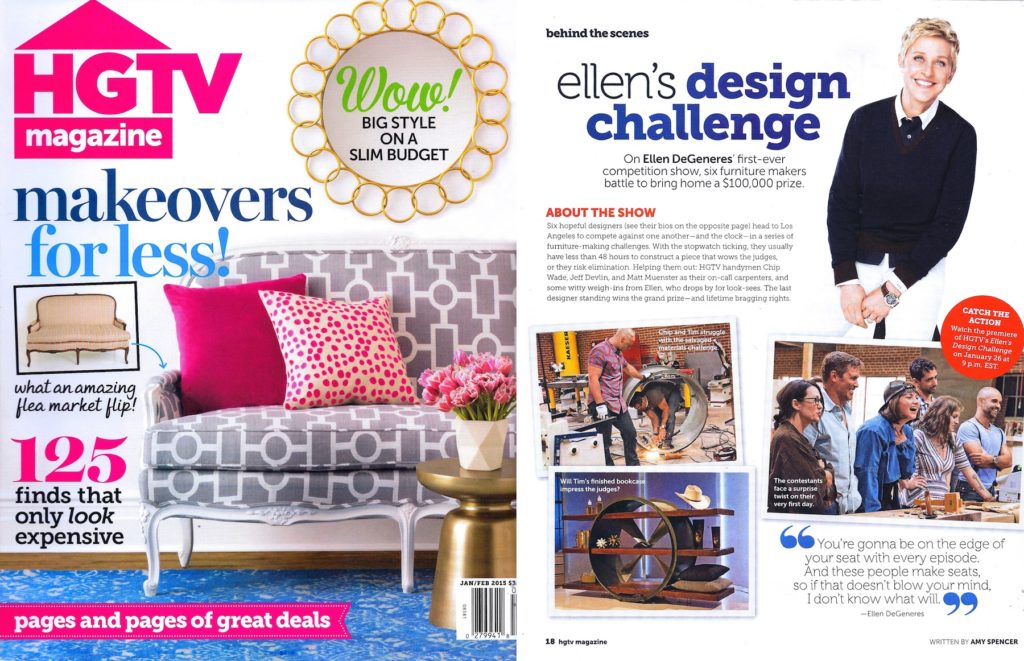 And here's the really fun part: The show is the brainchild of Ellen DeGeneres, called Ellen's Design Challenge. Check out my newest piece in the Jan/Feb 2015 issue of HGTV Magazine to meet the six furniture designers who will compete on the show. The premiere episode is Sunday, January 25, at 9 pm. And believe you me, I'll be watching.
—Amy